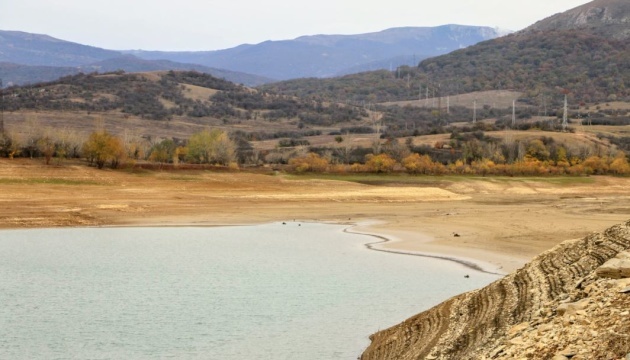 Ayan reservoir in occupied Crimea dries up
The Ayan reservoir, which provided fresh water to the residents of Simferopol in the occupied Crimea, has dried up.
"Occupied Crimea. The Ayan reservoir, which provides water to Simferopol, has dried up," Anatoliy Shtefan, an officer of the General Staff of the Armed Forces of Ukraine, posted on Facebook on January 10 and published a relevant video.
In July, the water in the Chornorichensk reservoir in the city of Sevastopol started to go low quickly. In this connection, the occupying power began to search for underground sources of water.
In December, the Water of the Crimea company said that the water reserves in the Ayan reservoir would be enough to meet the needs of Simferopol residents for eight days.
ol