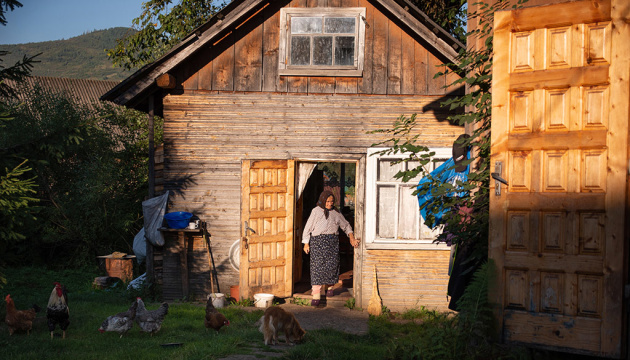 Lviv resident's photo story among National Geographic Traveller editor's picks
А photo story by Lviv photo artist Artur Abramiv from the mountain village of Volosyanka was included in the 2020 editor's picks according to National Geographic Traveller.
"My photo story was included in the editor's picks of the year according to the National Geographic Traveller magazine," Artur Abramiv posted on Facebook.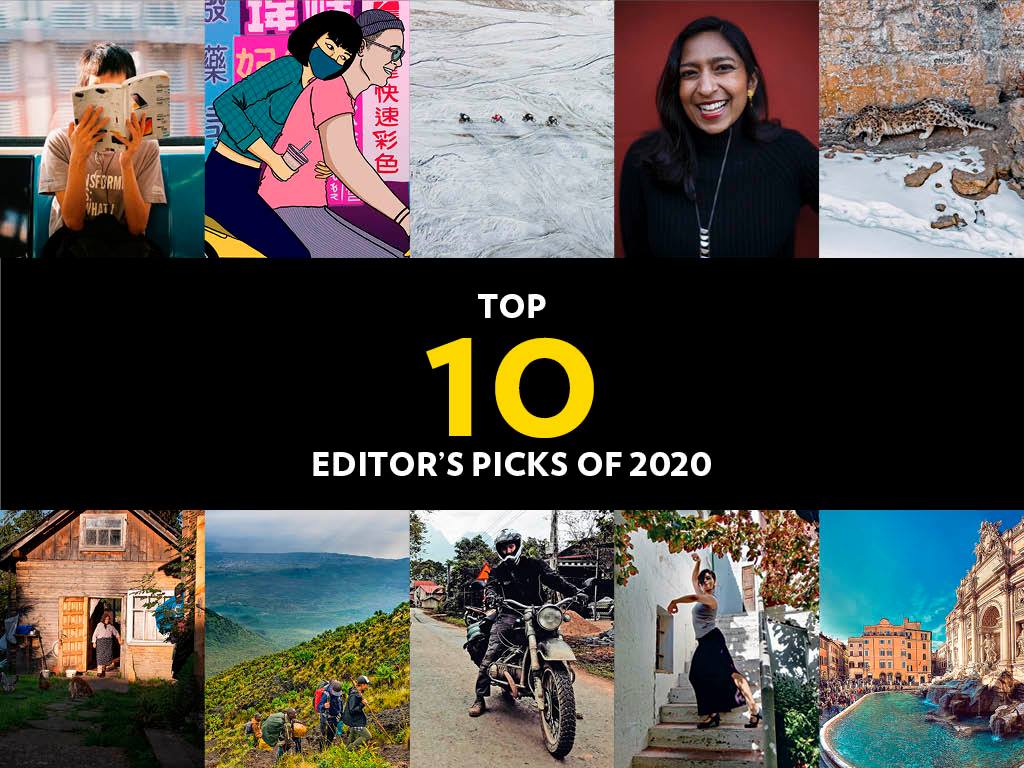 As the National Geographic Traveller notes in its article, Abramiv went to the Carpathian Mountains "and gets up close and personal with locals at Volosyanka, a village unfazed by the pandemic." The 25-year-old photo artist says that he is inspired by the mountains.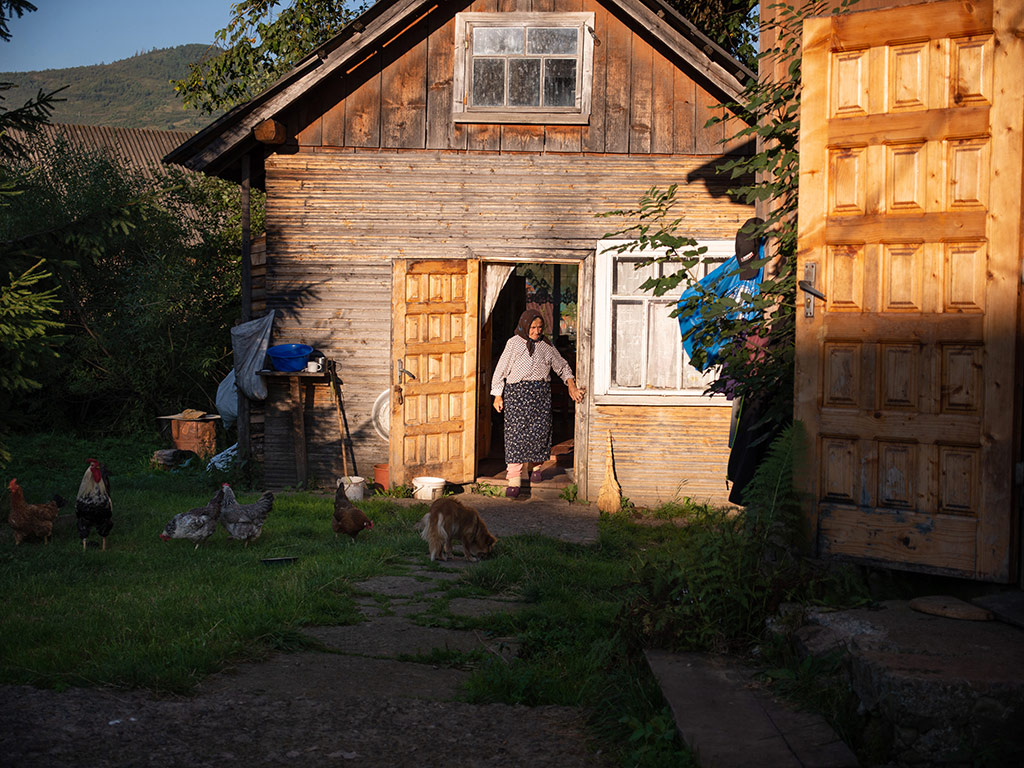 "Volosyanka, a resort village studded with undulating hills and endless green pastures, tucked in the Lviv Oblast region of the Ukrainian Carpathians, is home to no more than 1,500 residents. Despite receiving a frequent influx of urban tourists—who sign up for hiking trails, mountain expeditions, and rural foraging—the village has not officially reported a single case of COVID-19. Every month since 2015, Artur Abramiv, a Ukraine-based documentary and adventure photographer, has left his cityscape of Novyy Rozdil to explore a different part of the area's ridge," reads the article.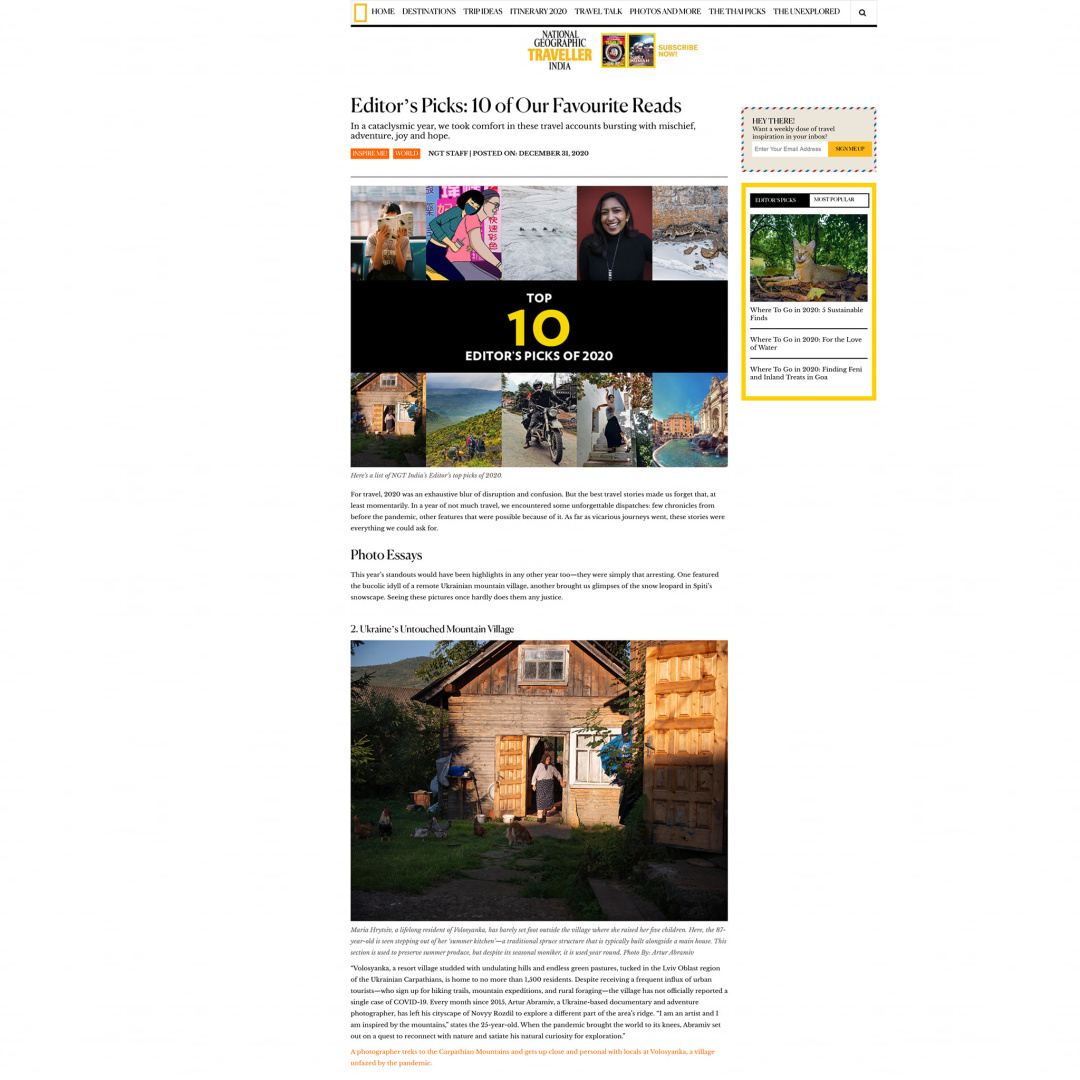 In August 2020, Abramiv won the World Public Transport international photo contest by the National Geographic Treveller India. The photo project was dedicated to the diversity of public transport from around the world. Among all the works submitted, 32 best photos were selected and 3 winners were determined. The photo of the Ukrainian photographer took 1st place.
ol