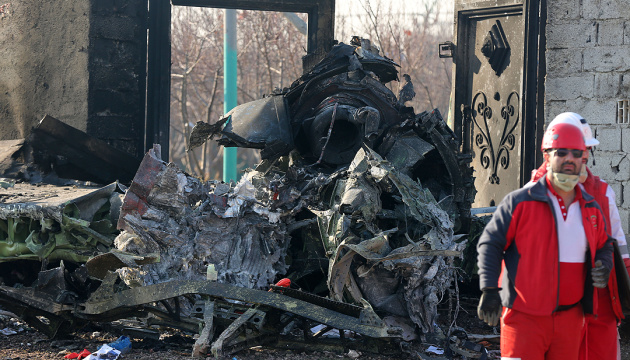 UIA plane crash in Iran: President awards aircraft crew titles of Hero of Ukraine
President Volodymyr Zelensky awarded the flight PS752 crewmembers, who died in a plane crash near Tehran on January 8, 2020, the titles of Hero of Ukraine with the Order of the Golden Star.
The President signed the relevant decree No. 600/2020 on December 29, the press service of the Office of the President informs.
"For heroism and selfless actions shown in the performance of official duties, the title of Hero of Ukraine is posthumously awarded to aircraft commander Volodymyr Haponenko, aircraft commander - instructor pilot Oleksiy Naumkin, co-pilot Serhiy Khomenko, senior flight attendants Kateryna Statnik and Ihor Matkov and flight attendants Denys Lykhno, Maria Mykytiuk, Valeria Ovcharuk and Yulia Solohub," the statement reads.
Ukraine International Airlines plane (Flight PS752) heading from Tehran to Kyiv crashed shortly after taking off from the Imam Khomeini International Airport at about 06:00 Tehran time (04:30 Kyiv time) on Wednesday, January 8. There were 176 people on board – nine crew members (all Ukrainians) and 167 passengers (citizens of Ukraine, Iran, Canada, Sweden, Afghanistan, Germany, and the UK).
On January 11, Iran admitted that its military had accidentally shot down the Ukrainian passenger jet. Iran's Islamic Revolutionary Guard Corps (IRGC) accepted full responsibility for the downing of the Ukrainian airliner.
ol