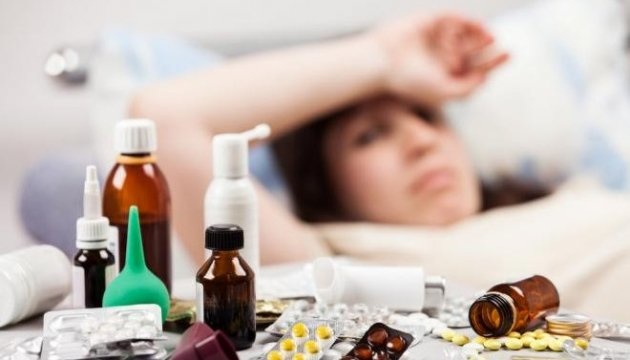 Kyiv records decrease in number of people ill with flu and ARVI – city administration
In the city of Kyiv, 10,685 patients with influenza and acute respiratory infection were registered over the 52th week of 2020 (December 21-27), according to the press service of Kyiv City State Administration.
"In general, the epidemic intensity is at a low level and 51.9% below the baseline. The sickness rate is currently 360.1," reads the report.
The capital has recorded an 8.3% decrease in the incidence of influenza and ARVI, compared with the previous week, which was mainly due to the child population. Over the reporting week, among children – 4,156 fell ill (up 4.5%), and among adults - 6,529 (almost at the level of the previous week).
Children total 38.9% in the sickness rate structure, compared with 37.3% in the previous week. Among pupils, the sickness rate decreased by 9.4%, to 2,072 registered cases.
Over the reporting week, 35 people influenza and ARVI were hospitalized, including 27 children.
iy