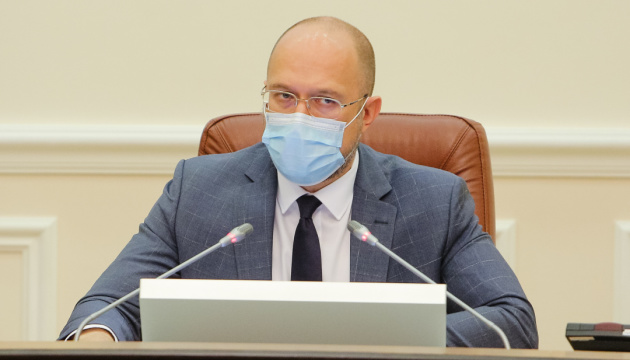 Healthcare sector budget grew by 60% over two years – PM
Budget spending on the healthcare sector has grown by 60% over the past two years, according to Ukrainian Prime Minister Denys Shmyhal.
"Over the past two years, the budget for the medical industry has increased by 60%, and this is an additional UAH 65 billion, which will allow starting a real transformation of the healthcare system," Shmyhal said at an extraordinary meeting of the Cabinet of Ministers on December 28.
According to the Prime Minister, Ukraine's healthcare system in 2020 has significantly strengthened in terms of combating COVID-19.
Thus, the number of hospital beds for COVID-19 patients increased from 12,000 in April to almost 65,000, the number of beds equipped to provide oxygen grew from 3,500 to more than 45,000.
Also, the capacity of the laboratory centers of the Health Ministry for conducting PCR tests to detect COVID-19 increased from 200 per day in April to 55,000 per day now.
The prime minister recalled that a system of additional payments to Ukrainian doctors who treat COVID-19 patients had been established.
In addition, according to Shmyhal, starting next year, a constant increase in the salaries of doctors by 30% is envisaged.
ish