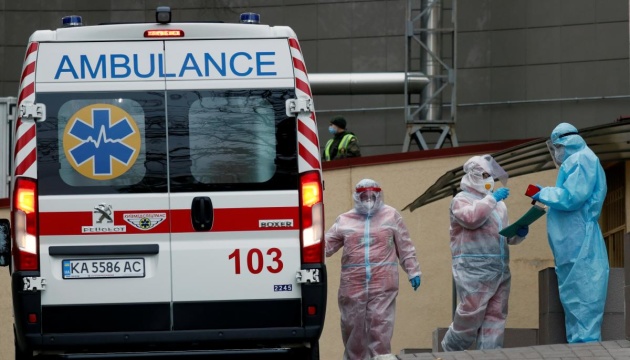 Ukraine surpasses one million coronavirus cases
As many as 1,001,132 confirmed cases of coronavirus infection have been recorded in Ukraine as of December 24, including 11,490 new COVID-19 cases registered in the past 24 hours, Health Maksym Stepanov has said.
"Some 11,490 new cases of coronavirus disease (COVID-19) have been recorded in Ukraine as of December 24, 2020. In particular, those who fell ill were 488 children and 445 health workers," Stepanov wrote on his Facebook page on Thursday.
He said that 223 patients died from COVID-19, 15,775 recovered and 2,721 were hospitalized in Ukraine on December 23.
Stepanov noted that 66,358 coronavirus tests, including 42,132 PCR (polymerase chain reaction) tests and 24,226 ELISA (enzyme-linked immunosorbent assay) tests, had been performed in Ukraine in the past 24 hours.
The highest number of confirmed COVID-19 cases over the past 24 hours was registered in Kyiv (1,377), Zaporizhia region (774), Odesa region (676), Kyiv region (666), and Donetsk region (636).
Some 10,136 COVID-19 cases were recorded in Ukraine on December 22.
op