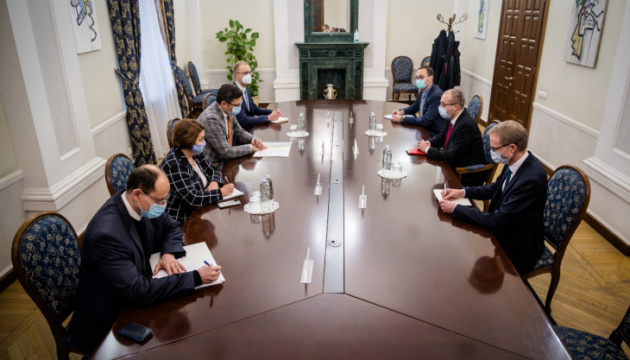 Ukraine's FM, WHO Regional Director discuss response to pandemic, access to vaccines
On December 15, Minister of Foreign Affairs of Ukraine Dmytro Kuleba held a meeting with WHO Regional Director for Europe Hans Kluge. The parties discussed support for Ukraine in combating the COVID-19 pandemic and access to effective, high-quality and safe vaccines.
"The updated two-year program of cooperation between the WHO Regional Office for Europe and Ukraine opens up new opportunities to attract international support to combat the coronavirus epidemic in our country. I appreciate that the Office identified the implementation of the program as one of its priorities and has already begun practical work. We strive to use the WHO potential for prevention, treatment and early COVID-19 vaccination of the population to the maximum extent possible," Kuleba said, the press service of the Ministry of Foreign Affairs informs.
Kluge assured that the WHO is working closely with partners in Ukraine and abroad to effectively combat the COVID-19 pandemic, overcome its socio-economic consequences and strengthen the Ukrainian healthcare system.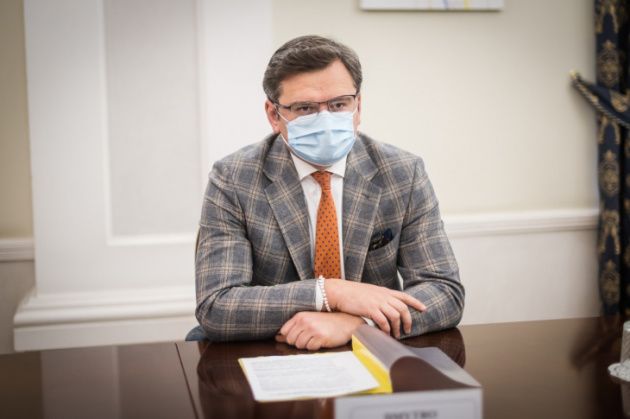 The Foreign Minister of Ukraine drew the attention of the WHO representative to the difficult epidemic situation in the territories of Donbas and Crimea, temporarily occupied by the Russian Federation.
"Russia as an occupying power continues to evade its international obligations under the Fourth Geneva Convention relative to the Protection of Civilian Persons. Residents of the occupied area of Donbas and Crimea are not provided with proper healthcare and social protection, which is unacceptable amid the pandemic," Kuleba stressed.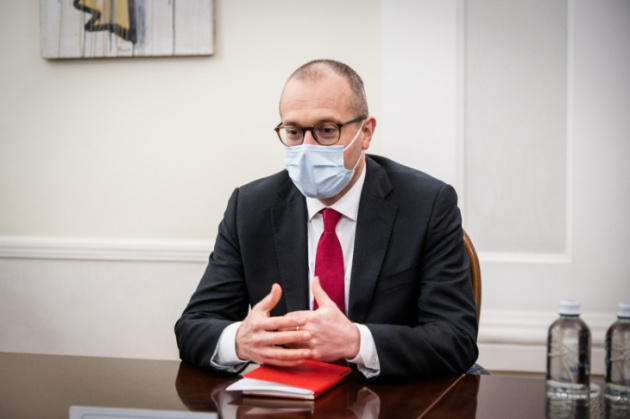 In this context, Kuleba and Kluge discussed the issue of access of international organizations to the temporarily occupied parts of Donetsk and Luhansk regions.
As a reminder, the two-year cooperation agreement between Ukraine and the WHO Regional Office for Europe was signed on November 5, 2020. In accordance with the provisions of the agreement, WHO intends to support Ukraine in responding to COVID-19, combating socially dangerous diseases (HIV / AIDS, tuberculosis), mental illnesses, infectious and non-communicable diseases and risk factors (tobacco, alcohol), elaborating the National Health Strategy, ensuring universal health coverage, reforming healthcare system.
Photo credit: Ministry of Foreign Affairs
ol