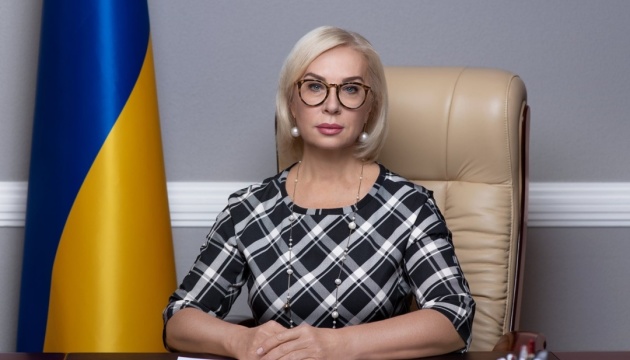 Human rights commissioner, language ombudsman sign memorandum of cooperation
Verkhovna Rada Commissioner for Human Rights Liudmyla Denisova has signed a memorandum of cooperation with Commissioner for the Protection of the Ukrainian Language Taras Kremin.
"Within the framework of this document, we agreed to consolidate our efforts and focus them on the protection of the Ukrainian language. In particular, we will jointly develop methods to prevent violations of the language rights of citizens of Ukraine, national minorities and indigenous peoples of Ukraine, and ensure their right to use, receive information and services in the state language," Denisova wrote on Telegram.
Also, according to her, it is envisaged to conduct joint educational events, the purpose of which will be to increase the legal awareness of the implementation of language rights, because now this low indicator is confirmed by a small number of citizens' applications.
"In addition, we agreed to implement a pilot project to monitor the implementation of the Law of Ukraine "On Ensuring the Functioning of the Ukrainian Language as the State Language" in the regions where my representatives are present and there will be representatives of the commissioner for the porotection of the state language," she said.
Denisova expressed hope that cooperation with Kremin will become an effective means of ensuring and popularizing the Ukrainian language, as well as a viable mechanism in the field of protecting the rights of national minorities and indigenous peoples of Ukraine and the state language policy.
As reported, on December 8, Denisova signed a memorandum of understanding with the International Labour Organization (ILO).
ish