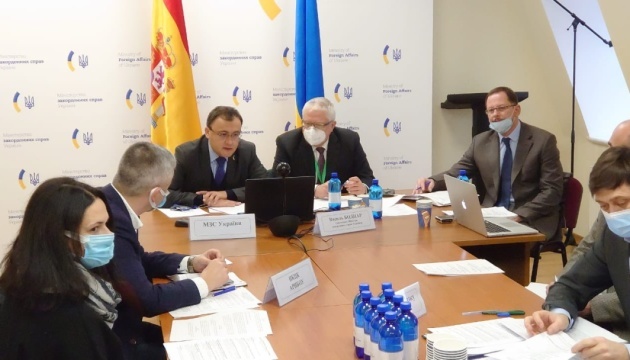 Ukraine, Spain hold first cybersecurity consultations
Ukraine and Spain have held the first interdepartmental cybersecurity consultations.
"The first interdepartmental cybersecurity consultations with Spain have taken place. Such cooperation aims to strengthen not only Ukraine-Spain relations but the EU's cybersecurity as well, given Ukraine's experience in this area," Deputy Foreign Minister of Ukraine Vasyl Bodnar posted on Twitter.
Over the past three months, the National Coordination Center for Cybersecurity at the National Security and Defense Council of Ukraine has recorded more than 22 million cyber attacks. On December 12, the Center warned of a growing threat to Ukrainian information systems after leading U.S. firm FireEye had been attacked.
ol