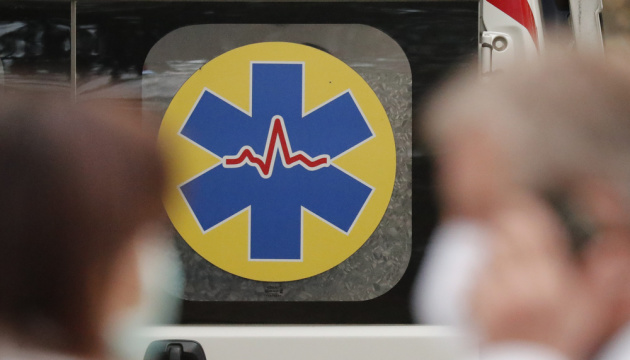 Statistics: 4,300 people died from COVID-19 in Ukraine in nine months
Some 4,300 people died from the coronavirus in Ukraine in January-September 2020, figures from the State Statistics Service show.
Of these, the virus was identified in 4,072 cases and not identified in 228 cases.
In total, 426,687 people died in Ukraine in the first nine months of 2020. In particular, 199,095 people died from coronary heart disease; 55,876 died from cerebrovascular diseases (strokes); 57,983 died from malignant neoplasms; 17,269 died from digestive diseases; 4,820 died from influenza and pneumonia; 3,188 died from nervous system diseases; 2,268 died from diseases caused by human immunodeficiency virus; 2,248 died from tuberculosis; 1,957 died from diseases of the genitourinary tract; 1,505 died from diabetes.
In January-September 2020, 20,701 Ukrainians died from external causes. In particular, 2,753 people were killed in traffic accidents; 1,259 people died from unintentional drowning; 757 people died in accidents caused by smoke, fire and flame; 1,136 people died from unintentional poisoning by poisonous substances; 1,504 people died from accidental poisoning and use of alcohol; 4,708 people committed suicide or died as a result of self-inflicted injury; 993 people were killed in attacks.
As many as 598,085 cases of COVID-19 were laboratory confirmed in Ukraine as of November 20, including 14,575 new cases recorded in the country on November 19.
op