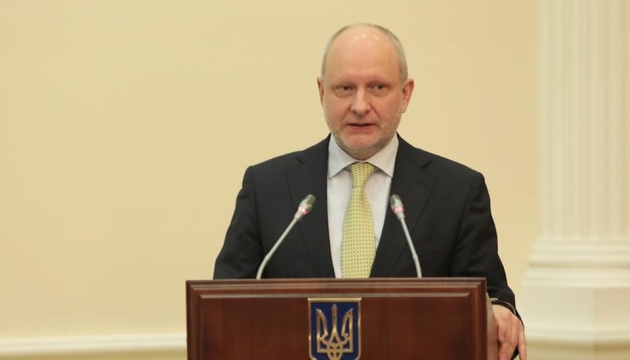 Maasikas: EU to support Ukrainian cultural industries amid COVID-19 pandemic
The European Union is aware of the challenges posed by the COVID-19 pandemic to cultural and creative sectors so the cultural industries will always be the focus of EU-Ukraine cooperation.
"Culture shock is a concept that gains new meaning this year. Along with the tourism industry, the cultural and creative sectors have been hardest hit by the coronavirus crisis... The EU is very active in searching for solutions for the creative and cultural sectors. Culture has been identified as a sector that is particularly hit, to which support measures should be applied in the form of additional funding and assistance for the most affected sectors and regions. This year, the EU has approved a EUR 2.2 billion budget for the Creative Europe program for the next seven years. And this budget is larger than expenditures in the previous seven years, which amounted to EUR 1.46 billion," Head of the EU Delegation to Ukraine Matti Maasikas said in the opening remarks at the Creative Ukraine 4th annual international forum, an Ukrinform correspondent reports.
He noted that the EU continued to support Ukraine in the field of culture. In particular, the European Union has allocated more than EUR 17 million to Ukraine in 2018-2020.
"We have adjusted our support in view of present-day challenges. Our program has launched a wave of anti-crisis support for Ukrainian artists and cultural entrepreneurs in the amount of EUR 800,000... We are trying to quickly mobilize an additional aid package of EUR 190 million to support the healthcare sector and small business sector, which includes creative industry, as well as civil society. The cultural industries will always be the focus of our interaction and support. I hope that all this will happen on the basis of common values ​​ we share with Ukraine," the Head of the EU Delegation to Ukraine summed up.
As reported, the Creative Ukraine 4th annual international forum is held in offline and online formats due to the coronavirus pandemic. Over two days, the participants will consider the current state and prospects of creative industries in Ukraine.
Representatives of the Ukrainian authorities, EU and British officials, well-known figures of creative industries, representatives of HBO and other world-famous companies, Stanford and Harvard professors, founders and managers of leading Ukrainian businesses working in the creative sector of the economy are among the guests and participants of the forum.
ol