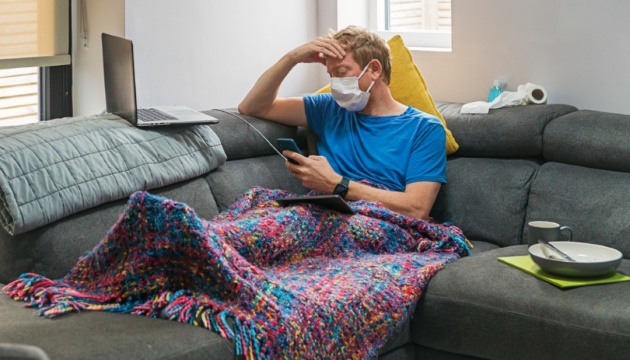 Over 39,000 Ukrainians get paid for self-isolation
More than 39,000 Ukrainian employees, who have been in self-isolation since the beginning of the COVID-19 pandemic, have been paid UAH 50 million, according to Minister of Social Policy Maryna Lazebna.
She said this at a government meeting on Wednesday, November 11, according to an Ukrinform correspondent.
"The government, through the Social Insurance Fund, provides social protection to insured persons, helping to prevent the spread of coronavirus disease. In particular, we finance assistance to citizens who are temporarily unable to work when they contract COVID-19. We provide assistance to people who go into or are in self-isolation. Since the beginning of the pandemic, 39,725 Ukrainian employees, including 8,200 doctors, have been in self-isolation and they have already been paid UAH 50 million," Lazebna said.
According to her, the amount of payments from the Social Insurance Fund for an employee is 50% of his or her average income, regardless of the length of insurance, and that for a medical worker is 100% of the average salary of a medical worker.
Lazebna also spoke about the mechanism for seeking help for people who are in self-isolation due to contact with COVID-19 patients.
"Employees should address their employer and say they had contact with a person with COVID-19 and ask for the possibility to work remotely for two weeks. I would like to remind you that according to the government's decision, employers now have the right to transfer their employees to remote work from home," she said.
According to Lazebna, "if there is no such possibility, given the nature of duties performed or the position of the employer, employees can use a self-isolation support program."
"An employee calls his or her family doctor remotely over the phone. The family doctor grants him or her sick leave, called "Isolation from COVID-19," for 14 days. Then the employee brings the sick leave to his employer. The employer draws up a calculation statement and submits it to the Social Insurance Fund for payment to such an employee," she said.
As many as 10,611 new coronavirus cases were recorded in Ukraine on November 10, bringing the total to 489,808.
op