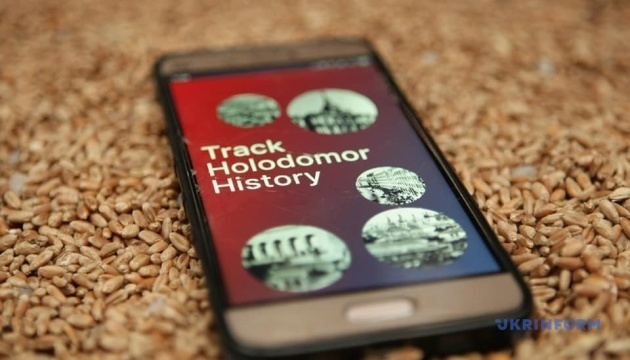 Holodomor Museum to conduct virtual tours via mobile app
The National Museum of the Holodomor-Genocide plans to create tours for Kharkiv, Dnipro and Odesa in the Track Holodomor History mobile app in addition to the already launched tour around Kyiv.
"This application is very far from being complete. We will definitely not fix on Kyiv. There is a lot of data on Kharkiv, Dnipro, and Odesa. We would very much like to include these cities and make, perhaps, the Ukraine-wide application that would tell about this topic [Holodomor]," project curator Iryna Kurhanska said during the presentation of the Track Holodomor History application, an Ukrinform correspondent reports.
Track Holodomor History is a sightseeing and historical application that tells about Kyiv in 1932-1933 through archival documents and photographs, eyewitness stories and facts unknown to the majority of people.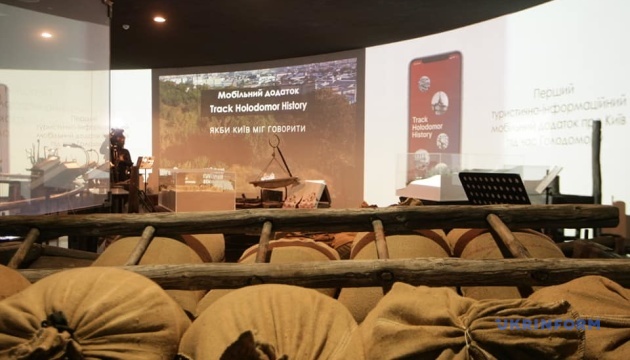 The application allows users to walk around the locations of Kyiv - houses, streets, parks, buildings - and read their history of the 1930s; view archival photos, videos, documents on the Holodomor history; to get acquainted with the memories of Kyiv residents about life in Kyiv in 1932-1933; create their own route and go along it or use already created routes; discover "additional content" that becomes available only within 400 meters from location.
The application is available in Ukrainian and English and can be downloaded from AppStore and Google Play.
Track Holodomor History is one of four projects implemented by the National Museum of the Holodomor-Genocide in cooperation with the Ukrainian Cultural Foundation.
The Holodomor was the Famine-Genocide in Soviet Ukraine from 1932 to 1933 that killed millions of Ukrainians.
ol