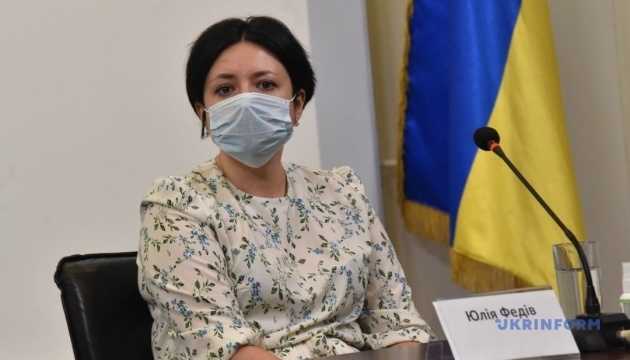 Ukrainian Cultural Foundation supported 1,685 projects worth UAH 1.5B in 2018-2020
The Ukrainian Cultural Foundation (UCF) has supported 1,685 various projects worth UAH 1.5 billion between 2018-2020, according to UCF Executive Director Yulia Fediv.
"During the past three years, we have received requests for a total sum of UAH 7.3 billion: UAH 334 million in 2018, UAH 2.97 billion in 2019, and almost UAH 4 billion in 2020. We see that the current budget is insufficient for the community. Accordingly, the fund's budget amounted to UAH 200 million in 2018, about UAH 700 million in 2019, and we provide funding in the amount of UAH 900 million in 2020. During three years, we have supported 1,685 projects worth UAH 1.5 billion," Yulia Fediv said at a press conference at Ukrinform.
According to her, during this period the foundation received 6,386 applications from various organizations in different fields. The fund received 716 applications in 2018, about 2,059 in 2019, and 3,611 in 2020.
She also noted that the applicants included representatives from all regions, but the most active were from Kyiv city, Lviv, Kharkiv, Odesa and Rivne regions. Residents of Sumy, Luhansk and Kirovohrad regions were not very active in applying to the UCF. "But we hope that they will also show good dynamics in 2021," Fediv added.
The state institution Ukrainian Cultural Foundation was established in 2017. Its purpose is to promote the development of national culture and art in Ukraine, providing favorable conditions for the development of intellectual and spiritual potential of the individual and society, broad access to national cultural heritage, support cultural diversity and integration of the Ukrainian culture into the world cultural space.
iy