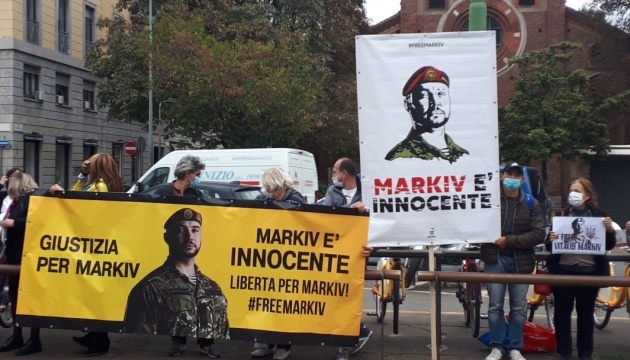 Rally in support of Markiv held near Court of Appeal in Milan
A rally in support of Ukraine's National Guard serviceman Vitaliy Markiv has been held near the Court of Appeal in Milan, where his case is being considered.
According to representatives of the Ukrainian community in Italy, about 40 people took part in the rally near the Court of Appeal. No provocations were recorded.
Apart from lawyers and relatives, several Italian and Ukrainian journalists were allowed to attend a court hearing, while camerapeople with equipment were not allowed to enter. An exception was made only for the RAI Italian company which then has to share video footage with colleagues.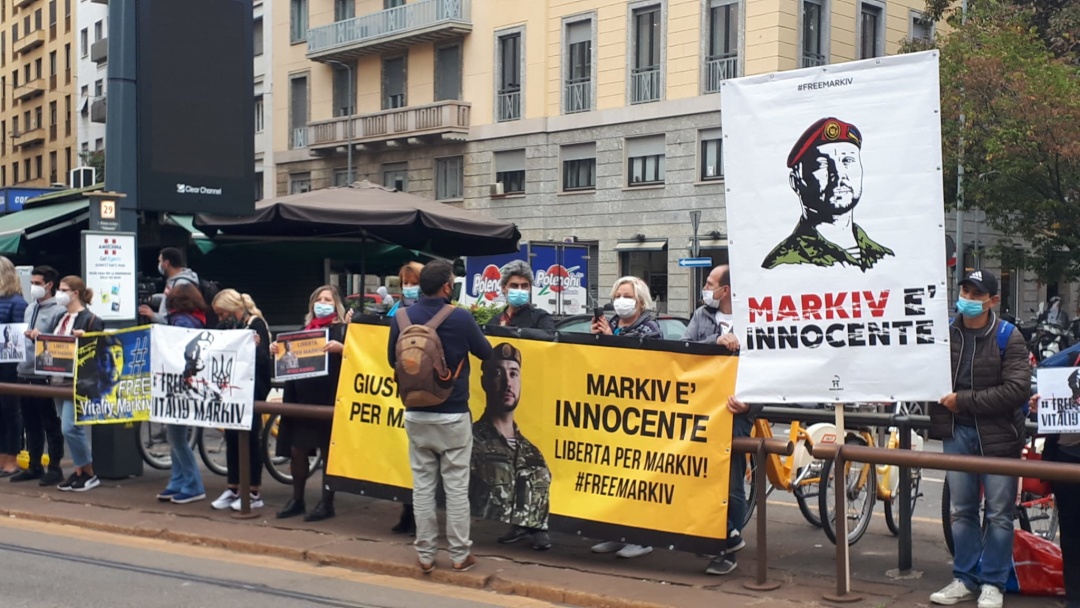 The hearing is not live streamed. It was also forbidden to take photos in the courtroom.
As reported, the hearing on September 29 began half an hour later.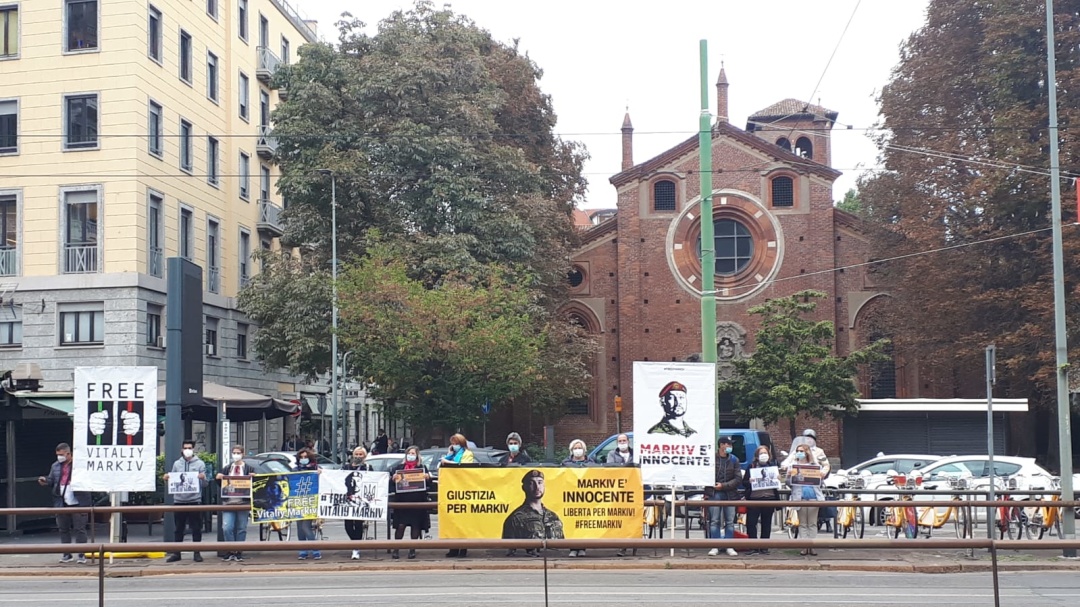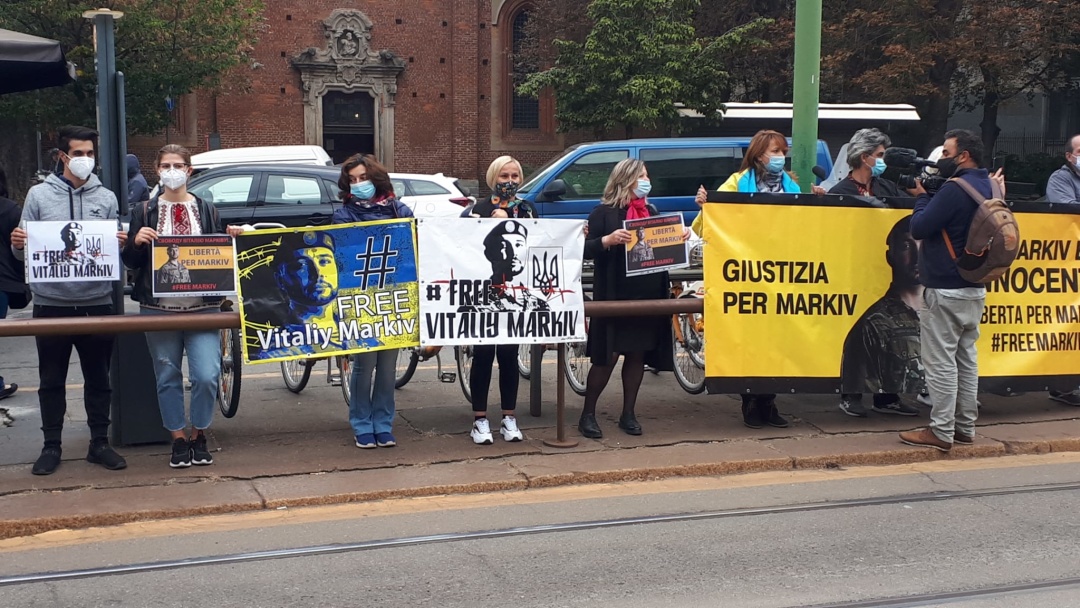 The second hearing of the appeal against Markiv's sentence is scheduled for October 1.
In summer of 2017, Ukraine's National Guard member Vitaliy Markiv was detained in Italy on charges of alleged involvement in the murder of Italian photographer Andrea Rocchelli and his Russian interpreter Andrei Mironov. They died as a result of a mortar shelling at the foot of the Karachun Mountain near Slovyansk town on May 24, 2014. At that time, the territory in Donetsk region was controlled by the militants.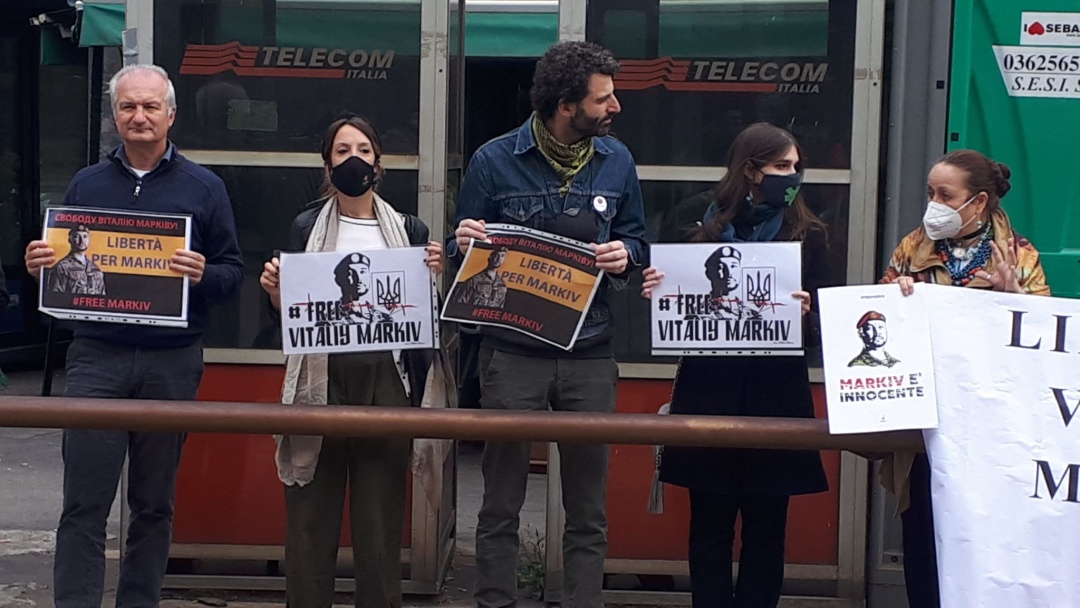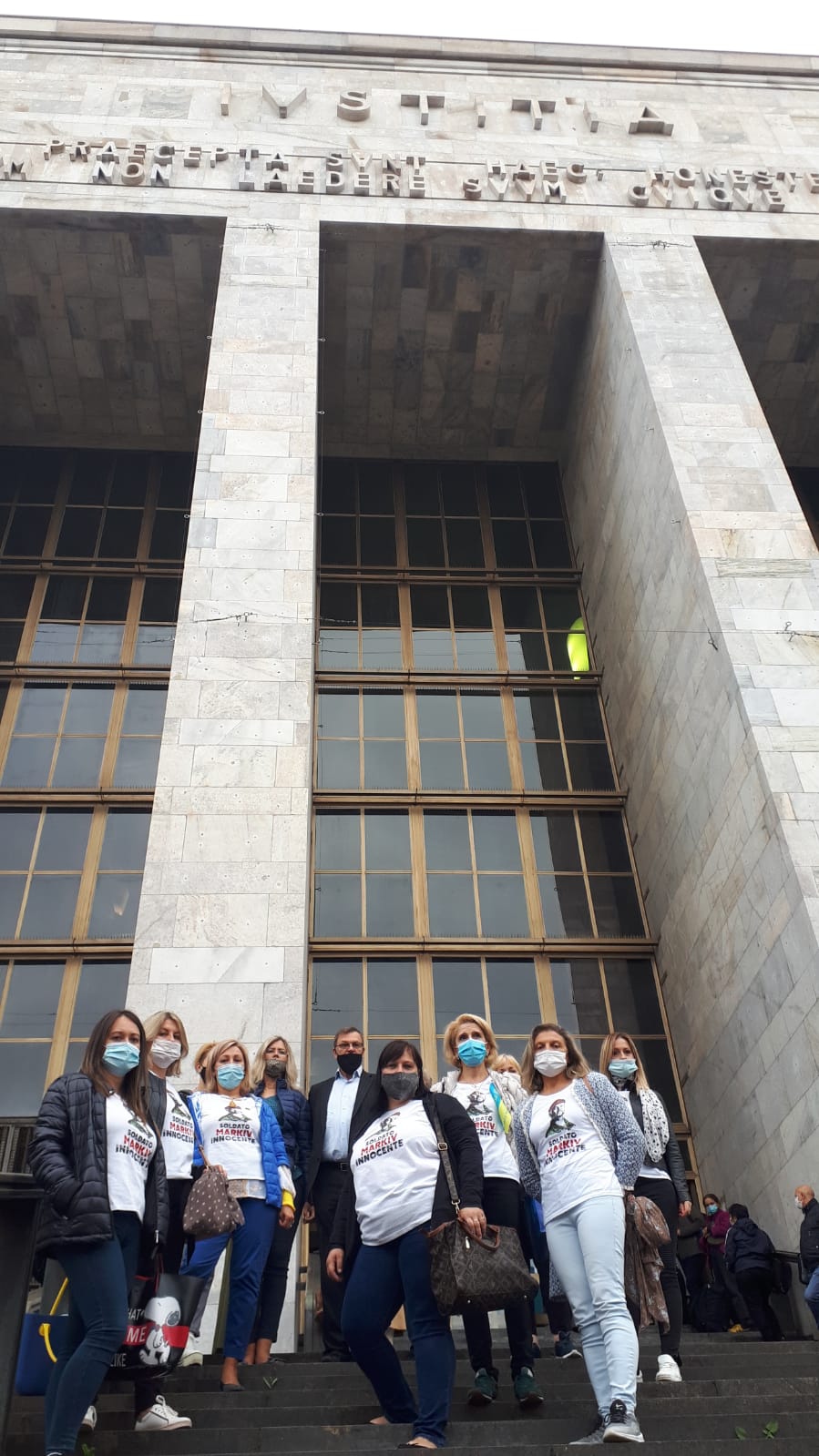 On July 12, a court in the Italian town of Pavia sentenced Ukraine's National Guard member Vitaliy Markiv to 24 years in prison.
Photo credit: Ukrainian community in Italy
ol