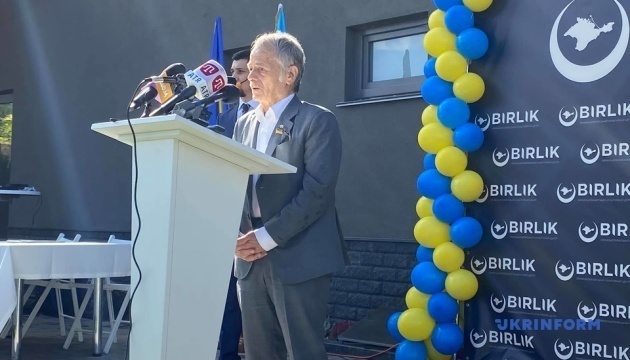 Birlik Crimean Tatar cultural center opens in Kyiv region
Crimean Tatar cultural center "Birlik" has opened in the village of Chaiky, Kyiv region.
As an Ukrinform correspondent reports, more than 200 Crimean Tatar families live in Chaiky and Petropavlivska Borshchahivka villages in Kyiv region as they left Crimea because of Russian occupation.
The idea of creating a cultural center arose in 2018 when the local Crimean Tatar community founded the NGO "Birlik" which means "unity" in the Crimean Tatar language. The cultural center aims to unite not only the Crimean Tatar community members but also to acquaint everyone with the Crimean Tatar culture.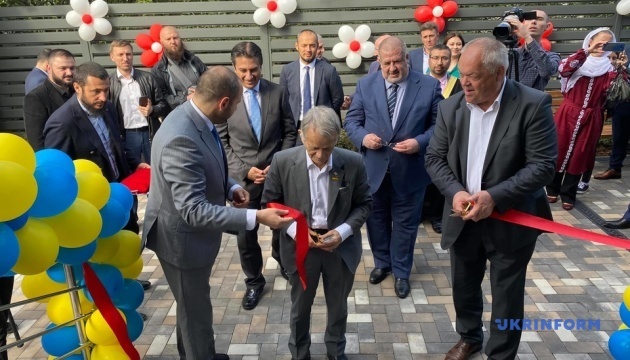 A mosque, an educational center, children's and youth centers, a library, and a gym will operate as part of the cultural center "Birlik".
The opening ceremony was attended by leader of the Crimean Tatar people Mustafa Dzhemilev, Chairman of the Mejlis of Crimean Tatar people Refat Chubarov, Ambassador of Turkey to Ukraine Yağmur Ahmet Güldere, Permanent Representative of the President of Ukraine to the Autonomous Republic of Crimea Anton Korynevych, Deputy Ministers for Reintegration of the Temporarily Occupied Territories Snaver Setkhalilev, Inna Holovanchuk and Ihor Yaremenko.
ol