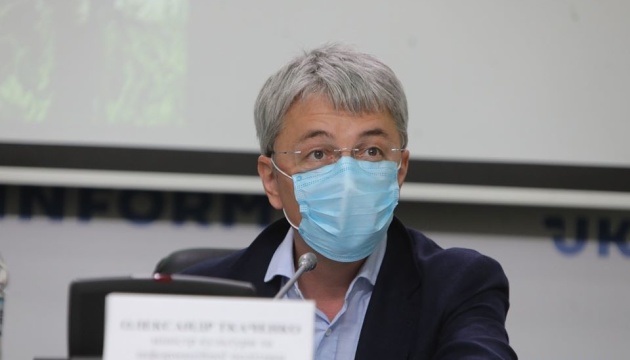 Culture Ministry calls on government to raise funding for culture sector by 50% in 2021
The Ministry of Culture and Information Policy has proposed that funding for the culture sector be raised by 50% in the draft state budget for 2021.
Minister of Culture and Information Policy Oleksandr Tkachenko said this during a public discussion: "Culture under the decentralization conditions," an Ukrinform correspondent reports.
"We have proposed an increase in spending on culture by at least 50% for the next year," Tkachenko said.
He has noted that the Culture Ministry has already submitted proposals to the Finance Ministry, which is currently developing a draft state budget for the next year. According to Tkachenko, the current level of financing of the cultural sphere is in a miserable situation, both at the national and regional levels.
Tkachenko stressed that the government should also envisage funds for the culture sphere in the State Regional Development Fund.