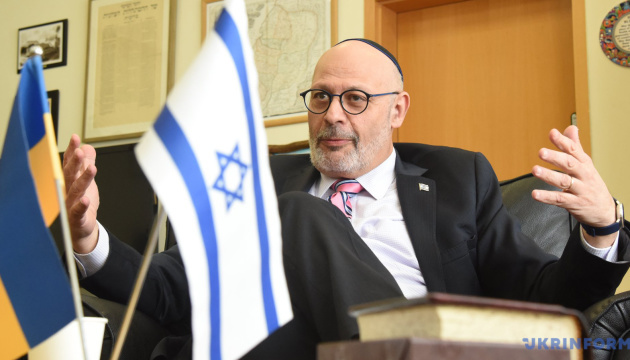 Israeli ambassador arrives in Uman to review preparations for Rosh Hashanah
Israeli Ambassador to Ukraine Joel Lion and senior diplomats of the Israeli embassy are on an official visit to the city of Uman, the embassy's press service has said.
"The purpose of this visit is to get acquainted with the preparation of the city and the region on the eve of the anticipated Jewish New Year - Rosh Hashanah," the embassy said.
The delegation of diplomats met with Head of Cherkasy Regional State Administration Serhiy Serhiychuk and Uman Mayor Oleksandr Tsebriy, as well as the heads of the National Police, hospitals and the State Emergency Service. The ambassador also met with representatives of Breslov Hasidism and visited numerous relevant locations in the city.
"It is important to coordinate this issue with local authorities so as to prevent the outbreak of COVID-19 in the city. I appealed to all officials, and I met with them to do everything possible to reduce tensions in the city and to avoid further acts of anti-Semitism," he said.
Due to the danger of the spread of the coronavirus disease, the Cabinet of Ministers supported the decision initiated by the Ukrainian Interior Ministry to restrict foreigners from visiting the city of Uman, Cherkasy region, during this year's Rosh Hashanah celebrations.
The city of Uman, where the founder of the Breslov Hasidic movement, Rebbe Nachman, was buried, is a site of mass pilgrimage for followers of his teachings. In autumn, 20,000-30,000 pilgrims from different countries come to the city to celebrate the Jewish New Year. In 2020, Rosh Hashanah falls on September 18-20.
op