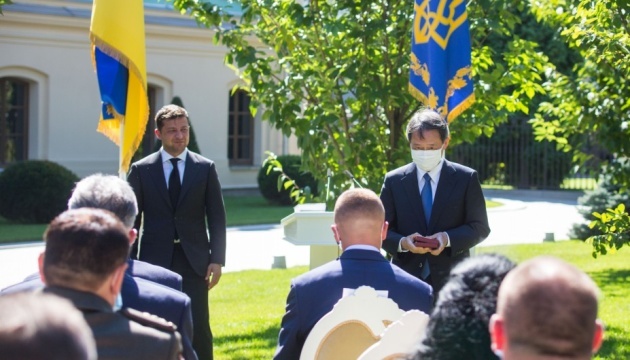 Zelensky presents awards to outstanding Ukrainians
Ukrainian President Volodymyr Zelensky has presented state awards on the occasion of Independence Day for the significant contribution to state building, socio-economic, scientific and technical, cultural and educational development of Ukraine, as well as significant labor achievements.
Military, doctors, diplomats, teachers, cultural and art figures, outstanding Ukrainians in the area of sports, science and education, representatives of religious organizations, lawyers, human rights activists received awards at a solemn ceremony held in the courtyard of the president's residence in the Mariinsky Palace in Kyiv on Monday, August 31, the press service of the head of state reported.
Zelensky said that the best citizens who glorify Ukraine used to be posthumously awarded with the words: "He/she was…"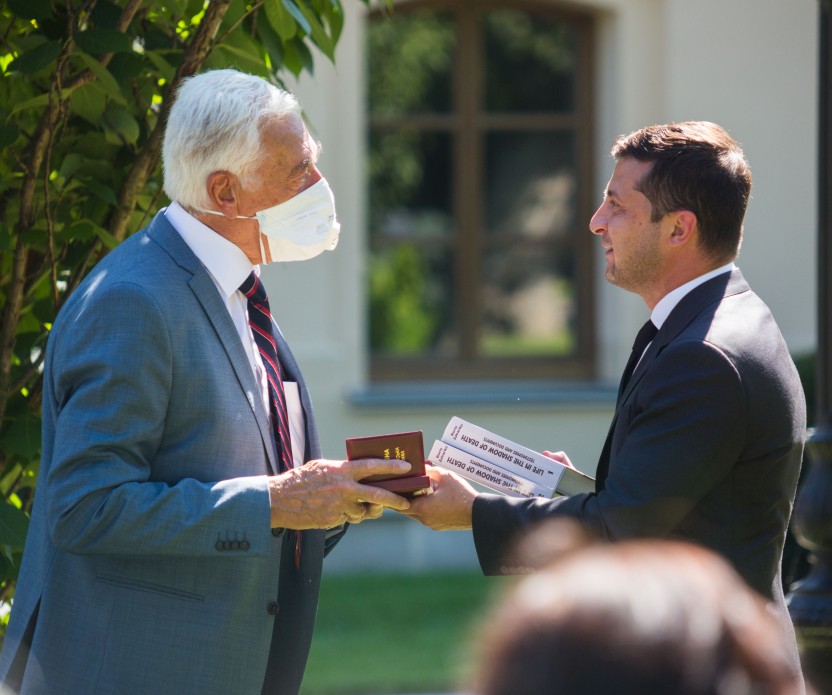 "I watched these awards ceremonies, and I thought it was very unfair. We remember people who really glorify our country - it's our military who are defending our borders, our scientists, doctors, teachers, cultural and art workers. We always remember them when, unfortunately, they are no longer with us. That is why today I want to present awards and thank you from the bottom of my heart that you are with us, not that you were with us," Zelensky said.
op