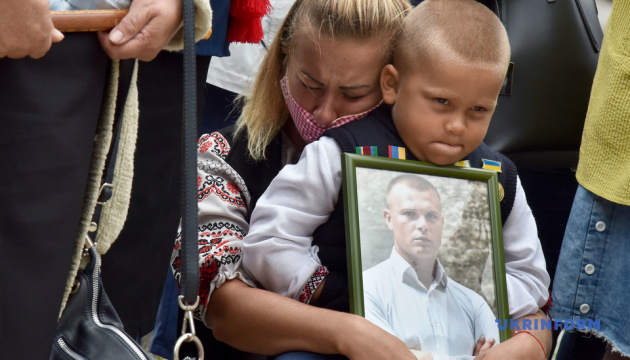 Families of servicemen killed near Ilovaisk, Debaltseve picket Russian embassy in Kyiv
About a hundred mothers, wives and children of Ukrainian servicemen who were killed as a result of Russian aggression in Donbas have taken part in a campaign entitled "Time does not cure" outside the building of the Russian Embassy in Kyiv, according to an Ukrinform correspondent.
Women and children held portraits of their men and parents. The protesters told reporters that six years after the Ilovaisk tragedy, the actions of the Russian military leadership have not been properly assessed, and Russian generals who ordered the execution of a column of Ukrainian servicemen had not yet been convicted or declared internationally wanted.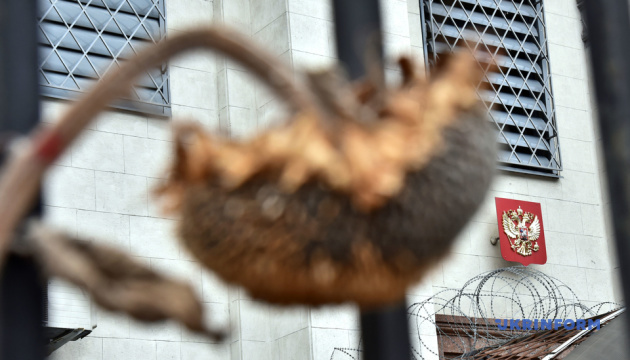 According to the organizer of the rally, the head of the Association of Wives and Mothers of ATO Fighters, Natalia Muzyka, women insist that the Servant of the People faction in parliament send its representatives to the interim parliamentary commission investigating the events of 2014-2015 years.
"Nothing has been done in the case of Ilovaisk and Debaltseve in the past three years," Muzyka said.
After the rally near the Russian embassy, the women went to the building of the President's Office, where they demanded punishment for those responsible for the deaths of Ukrainian servicemen and volunteer fighters.
On August 21 this year, the Prosecutor General's Office of Ukraine submitted to the Office of the Prosecutor of the International Criminal Court the evidence of Russia's committing war crimes near Ilovaisk, Ukraine's Donetsk region, in August 2014.
According to experts' conclusions and a set of other evidence, the only factor that led to the tragic events near Ilovaisk is the military aggression of the Russian Armed Forces.
op