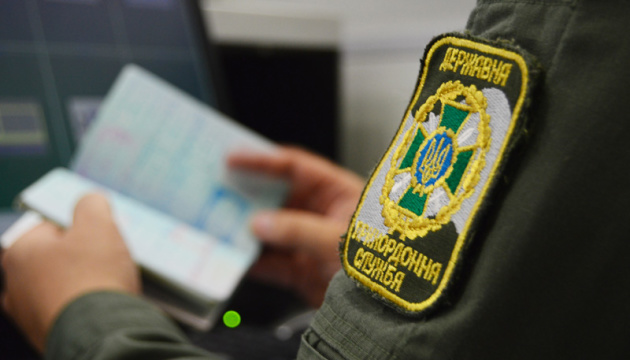 Ukraine closes borders to foreigners from August 29
The Cabinet of Ministers has decided to close Ukraine's borders to foreigners until the end of September.
Such a decision was made at a government meeting on Wednesday, August 25.
"In order to prevent the second wave of COVID-19 in Ukraine, the Ministry of Internal Affairs proposes introducing amendments to Cabinet of Ministers resolution No. 641 of July 22. The draft provides for a temporary ban on entry into the country for foreigners and stateless persons, except for certain categories of persons. It also adjusts the order for persons crossing checkpoints on the contact line and the administrative border with the Autonomous Republic of Crimea and specifies the category of persons subject to self-isolation," Ukrainian Interior Minister Arsen Avakov said.
According to him, it is proposed to refuse entry to the country to foreigners, except for persons who transit Ukraine and have documents confirming their departure within two days; persons who study in Ukraine's educational institutions; those who serve in the Ukrainian Armed Forces; persons who permanently reside in Ukraine and have a relevant certificate; refugees or persons in need of additional protection; employees of diplomatic missions and consular institutions of foreign states, representations of official international missions, organizations accredited in Ukraine and members of their families, or those who come to Ukraine at the invitation of the Ukrainian Foreign Ministry.
According to Avakov, entry to Ukraine is to be denied to foreigners, except for persons who are instructors of the armed forces of NATO member states and states participating in the Partnership for Peace program, persons who train Ukrainian Armed Forces servicemen or arrive in Ukraine at the invitation of the Ukrainian Defense Ministry; cultural figures who arrive in the country at the invitation of cultural institutions together with an accompanying person; those who come to participate in official sports competitions held in Ukraine, and their accompanying persons; persons who transport stem cells for transplantation, and those who come for treatment to Ukraine's health care facilities.
According to Ukrainian Prime Minister Denys Shmyhal, this resolution is to be published on Thursday, August 27, and will remain in force from 00:00 on August 29 until 00:00 on September 28.
As of August 26, Ukraine recorded 110,085 cases of COVID-19, including 1,670 new cases reported on August 25. A total of 2,354 patients in Ukraine died from COVID-19 and 53,454 people recovered.
op