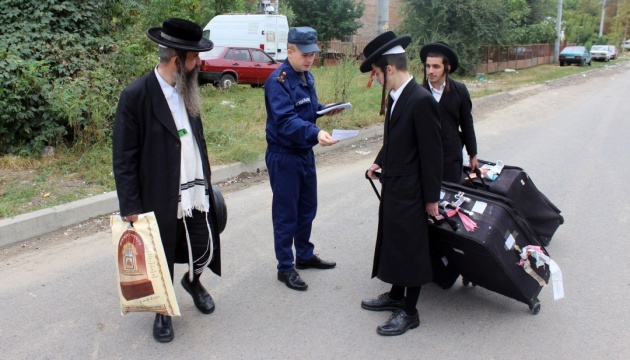 President's Office: Hasidic pilgrimage to Uman will be limited significantly
Ukraine will significantly limit Hasidic pilgrimage to the town of Uman for Rosh Hashanah celebrations.
The issue was discussed at a traditional conference call chaired by President Volodymyr Zelensky, Ukrinform reports with reference to the press service of the Head of State.
"At the request of the Prime Minister of Israel, a decision was made to significantly limit the pilgrimage of Hasids to the town of Uman for Rosh Hashanah celebrations," reads the statement of the Office of the President of Ukraine.
It was also noted that the COVID-19 rate is growing worldwide, so the Ukrainian government us currently elaborating the regulations to ban the entry into Ukraine for the foreign nationals from the countries that fall into the "red zone" category for 30 days.
The ban will not apply to drivers of transit vehicles and representatives of humanitarian missions.
On August 17, the Cabinet of Ministers of Ukraine supported the decision to limit the foreigners' visits to Uman to celebrate Rosh Hashanah (Jewish New Year), which is marked this year on September 18-20.
On August 17, Uman town mayor Oleksandr Tsebriy said he was ready to block entrances to the city in case of a mass arrival of Hasidic pilgrims.
Rebbe Nachman of Breslov, the founder of the Breslov Hasidic movement, was buried in the town of Uman in Cherkasy region, central Ukraine. The town became a place of massive pilgrimage. Each autumn, 20-30 thousand pilgrims from different countries come here to celebrate the Jewish New Year.
ol