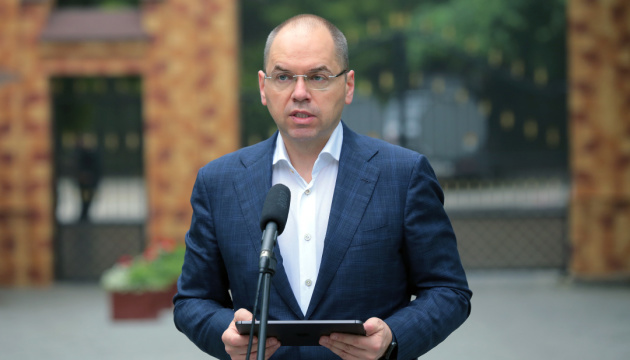 Ukraine has agreements on COVID-19 vaccine with almost all developers - Stepanov
Ukraine is holding talks on the supply of the COVID-19 vaccine as soon as it comes to the market, Ukrainian Health Minister Maksym Stepanov has said.
"We are actively pursuing a policy of agreements on the supply of vaccines to Ukraine, as soon as they appear, with almost all companies or alliances that have already come a long way and may produce a vaccine in the near future. We want Ukraine to be one of the first countries provided with vaccines," Stepanov said at a briefing on Sunday, August 2.
He also recalled that four clinical trials of drugs that can be used in the symptomatic treatment of COVID-19 had been registered in Ukraine.
According to Stepanov, the Ministry of Health of Ukraine monitors global trends in the treatment of coronavirus disease and, if necessary, includes the necessary drugs in the national COVID-19 treatment protocol.
Ukraine reported 73,158 cases of COVID-19 as of August 3, including 990 new cases over the past 24 hours. Some 1,725 patients died of the disease and 39,543 recovered.
op