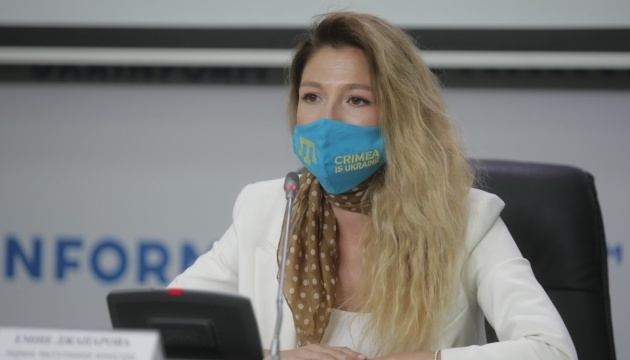 Ukraine launches project to support and protect journalists in occupied territories
The Ukrainian Foreign Ministry and some public organizations are starting a large-scale project to support public and professional journalists who are subjected to oppression and torture in the occupied areas of Donbas and in the Autonomous Republic of Crimea.
First Deputy Foreign Minister of Ukraine Emine Dzheppar said this during a discussion on the topic "Lack of freedom of speech in the temporarily occupied territories of Ukraine" on Tuesday, July 21, an Ukrinform correspondent reported.
"We, at the Ministry of Foreign Affairs, are announcing the launch of a long-term campaign to protect those who today perform these functions [journalists]. I want to announce 11 names of people who are behind bars today for their activism," she said, adding that the matter concerns coverage of events in Crimea during the detention of Crimean Tatars by Russian security forces. She stressed that there is currently no real professional journalism in the occupied territories, therefore a new phenomenon has appeared - a public journalism - when ordinary people with an active civic position perform the functions of media representatives.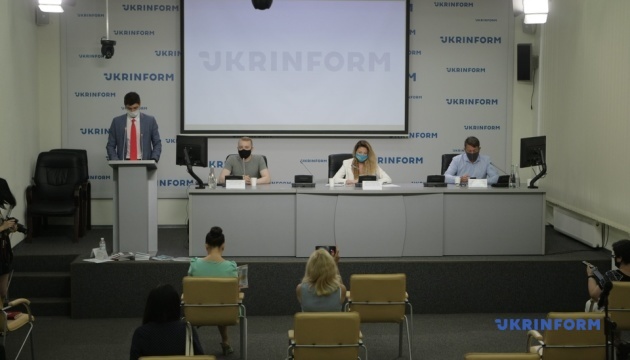 The deputy minister named 11 citizens imprisoned in Crimea, who in the overwhelming majority are public journalists and streamers of "Crimean Solidarity". Among them are Server Mustafayev, Tymur Ibragimov, Marlen Asanov, Seyran Saliyev, Remzi Bekirov, Ruslan Suleymanov, Osman Arifmemetov, Rustem Sheikhaliyev, Nariman Memedeminov, Ernes Ametov and Amet Suleymanov.
Emine Dzheppar also noted that they plan to launch an institute of mentoring, when well-known influential people will take care of each prisoner and defend his right to freedom of speech on all international platforms.
"We plan to launch an institute of mentoring, so that each imprisoned activist has a mentor, a person who has authority in international circles. This project will be launched from September," the deputy minister said.
She also stressed that such a phenomenon as public journalism is new and unknown in the world, but it works to preserve the rights and freedoms of Ukrainians who now live in the temporarily occupied parts of Ukraine.
For the Foreign Ministry, freedom of speech is one of the key issues, Dzheppar noted. She recalled that in November 2014, a relevant platform for the protection of journalists was launched together with the Council of Europe. "Today, this platform contains all cases of violation of the rights of journalists, which the state should respond to. Ukraine has obligations in accordance with the decision of the Committee of Ministers of the Council of Europe. As of today, 62 cases have been recorded," the deputy minister said.
Talking about the importance of launching the campaign, Dzheppar stressed that this is necessary in order to demonstrate to the world the hybrid methods used by the Russian Federation in the fight against freedom of speech. Only publicity and public disclosure of the stories of imprisoned public journalists will save them from torture and help defend their rights in courts.
ish