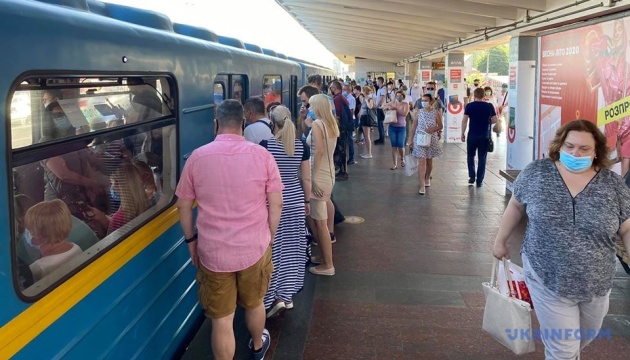 Kyiv reports 77 new coronavirus cases – Klitschko
The city of Kyiv has confirmed 77 new cases of COVID-19 in the past 24 hours, according to Mayor Vitali Klitschko.
"Another 77 Kyiv residents have tested positive for coronavirus in the previous day. The total number of cases in Kyiv reached 6,961," he wrote on his Telegram channel.
Among the Kyiv residents who have contracted COVID-19 in the past day are 36 women aged 18-82 years; 3 girls aged 2-12 years; and 38 men aged 18-76 years.
According to Klitschko, 21 recoveries have been reported in the past 24 hours. In total, 2,387 city residents have overcome the disease.
As reported, Ukraine's total cases of COVID-19 reached 59,493 as of July 20, including 651 new cases confirmed in the previous day.
iy