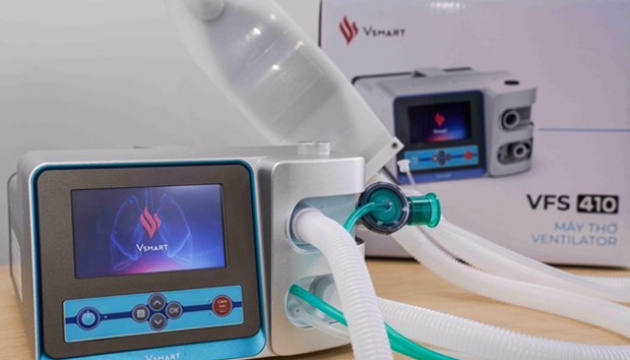 Some 300 portable ventilators to arrive in Ukraine from Vietnam
On Tuesday, July 14, 300 portable medical ventilators purchased by a Vietnamese company will arrive in Ukraine from Vietnam, Ukrainian Foreign Minister Dmytro Kuleba has said.
"Together with our partners in Vietnam, we managed to ensure the provision of a batch of 300 portable ventilators to Ukraine," Kuleba said at a briefing today.
According to him, the equipment will arrive in Ukraine today. After customs clearance, Ukrmedsnab will carry out inspection and certification of ventilators, and then they will be immediately distributed among Ukrainian medical institutions.
Kuleba emphasized that the total cost of this batch of ventilators is USD 2.373 million; however, it costs nothing to Ukrainian taxpayers, as this is a humanitarian aid from the Vietnamese company Vingroup.
The minister added that Ukraine expects to receive another 600 ventilators from Vingroup JSC by the end of August.
As of July 14, Ukraine confirmed a total of 54,771 coronavirus cases, including 638 new cases in the past day.
ish