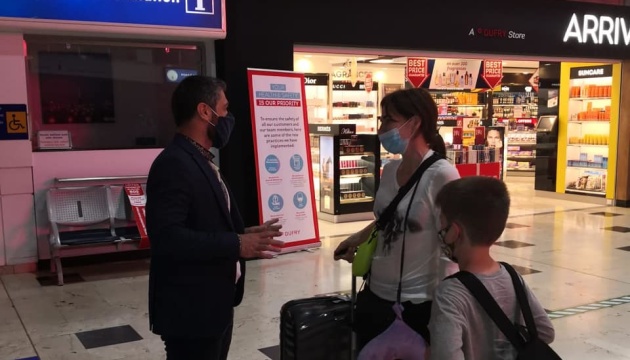 First tourists from Ukraine arrive in Antalya
Two planes with Ukrainian tourists have landed in Antalya, Turkey, for the first time after a long hiatus caused by the coronavirus pandemic, according to Ukraine's Consul in Antalya Viacheslav Khomenko, who met tourists at the airport.
"Some 321 passengers arrived on two SkyUp Airlines flights (tour operator JoinUp) from Zaporizhia and Kharkiv. All security measures at the airport were observed, there was no one with signs of a disease," the diplomat told Ukrinform.
According to him, after the passport control procedure and health checks, all the Ukrainians who arrived went to hotels.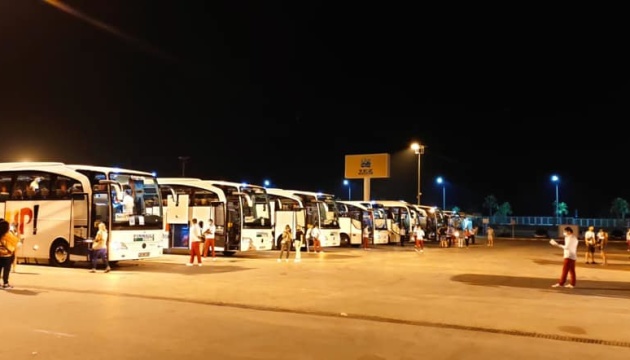 Several more flights are expected from Kyiv and one from Odesa.
In total, Antalya Airport will receive about 30 flights on July 1, including from various cities in Germany, as well as from the capitals of Denmark, Britain, Moldova, and Kazakhstan.
Ukraine started operating international flights to a number of countries on June 15. Ukrainian tourists can fly to Turkey without self-isolation and testing, only observing the necessary safety requirements, from July 1.
Photo credit: Ukraine's Consulate in Antalya
op