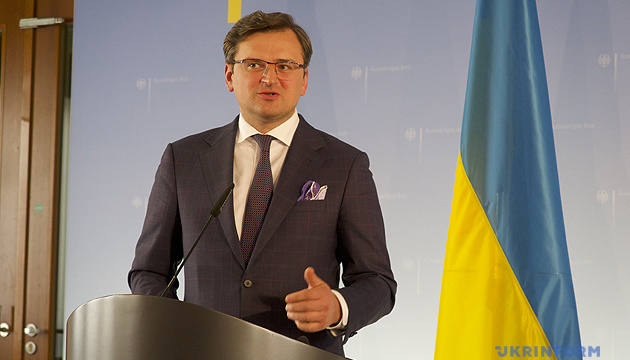 Ukraine not to introduce additional amendments to law on education to please Hungary
Foreign Minister of Ukraine Dmytro Kuleba has assured that Ukraine will not introduce any additional amendments at the request of Hungary, except those recommended by the Venice Commission.
"Ukraine will not introduce any additional amendments to the law on education, except those stipulated by the decisions of the Venice Commission, to make some compromises with Hungary," Kuleba said on the air of a Ukrainian TV channel, an Ukrinform correspondent reported.
He recalled, in particular, that the Venice Commission recommended, among other things, to extend the transition period for the transition to a new system of education.
The minister stressed that Ukraine would not change the principles of the education law.
At the same time, Kuleba urged not to bring problematic issues in Zakarpattia region to the level of separatism, citing examples of Donbas or Crimea.
"We did not have separatism in Donbas. We did not have separatism in Crimea. We have Russian aggression. If Russia had not invaded Donbas, if it had not invaded Crimea, we would have found solutions to those problems in society within our internal Ukrainian dialogue," the minister added.
As reported, Ukraine-Hungary relations became more complicated after the Verkhovna Rada had passed the Law of Ukraine "On Education."
The law was adopted in the second reading and as a whole on September 5, 2017. It entered into force on September 28, 2017. According to the norms of the document, the use of the state language in school education was expanded. Hungary expressed concern about the future of the Hungarian minority in Ukraine.
In October 2019, President Volodymyr Zelensky informed the NATO Secretary General that Ukraine had already implemented six of the seven recommendations of the Venice Commission to amend the law on education for the protection of national minorities.
ol