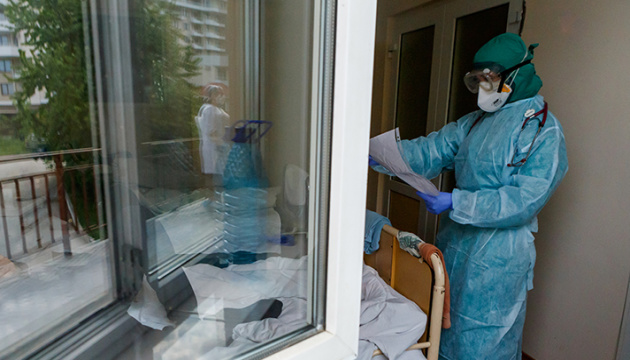 Ukraine reports 483 new coronavirus cases, bringing total to 24,823
Ukraine confirmed 24,823 cases of coronavirus disease (COVID-19) as of early June 3, including 483 cases recorded in the past 24 hours, according to the interactive map of the National Security and Defense Council's coronavirus epidemic monitoring system.
In total, Ukraine recorded 10,440 recoveries (362 in the past 24 hours) and 735 deaths (eight in the past 24 hours).
The greatest number of cases over the past 24 hours was recorded in Chernivtsi region (147), Ivano-Frankivsk region (83), and in Kyiv (69).
op