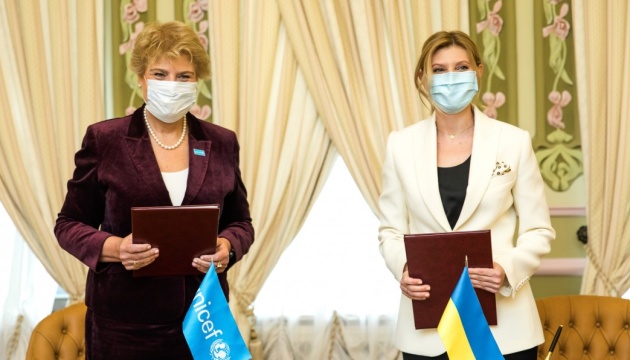 Zelenska, UNICEF sign memorandum on protection of children's rights
The Ukrainian president's wife, Olena Zelenska, and UNICEF Representative in Ukraine Lotta Sylwander have signed a memorandum of understanding on the protection of children's rights, the press service of the President's Office has reported.
"The document aims to help consolidate the efforts of the first lady and the UNICEF team for effective results in protecting the rights and interests of children in various fields," the report said.
It notes that the memorandum provides for cooperation in such areas as creating a barrier-free environment for children for their full inclusion in social life, improving school nutrition and promoting a healthy lifestyle, as well as ensuring equal rights for boys and girls to realize their potential.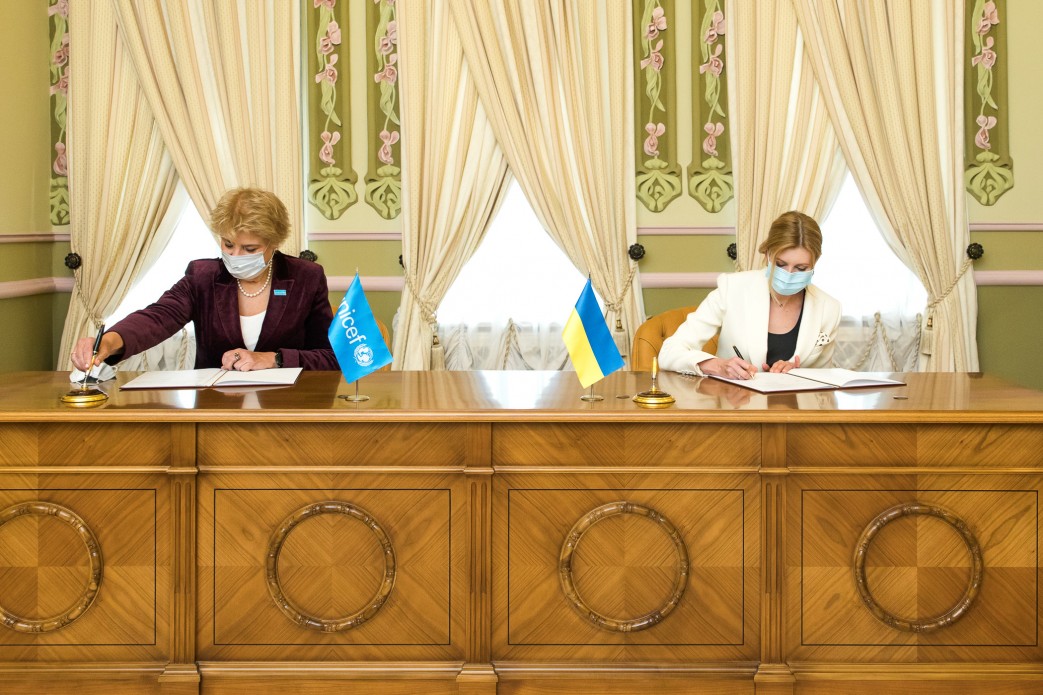 "The document demonstrates our shared vision of how to act. Protection, support, equal opportunities are its main principles. It is symbolic for me that we signed it on Children's Day. After all, this day is a reminder to adults of the responsibility they bear for children's lives and health, their full development and formation," Zelenska said.
Sylwander, in turn, said the memorandum was an opportunity to unite forces and work together to create better conditions for children in Ukraine.
"Children and families with children need special support in these difficult times when the world is struggling with new challenges. We are glad that we have so many common areas for cooperation. I am sure that we have many projects ahead to support children's rights, healthy lifestyles and barrier-free society," she said.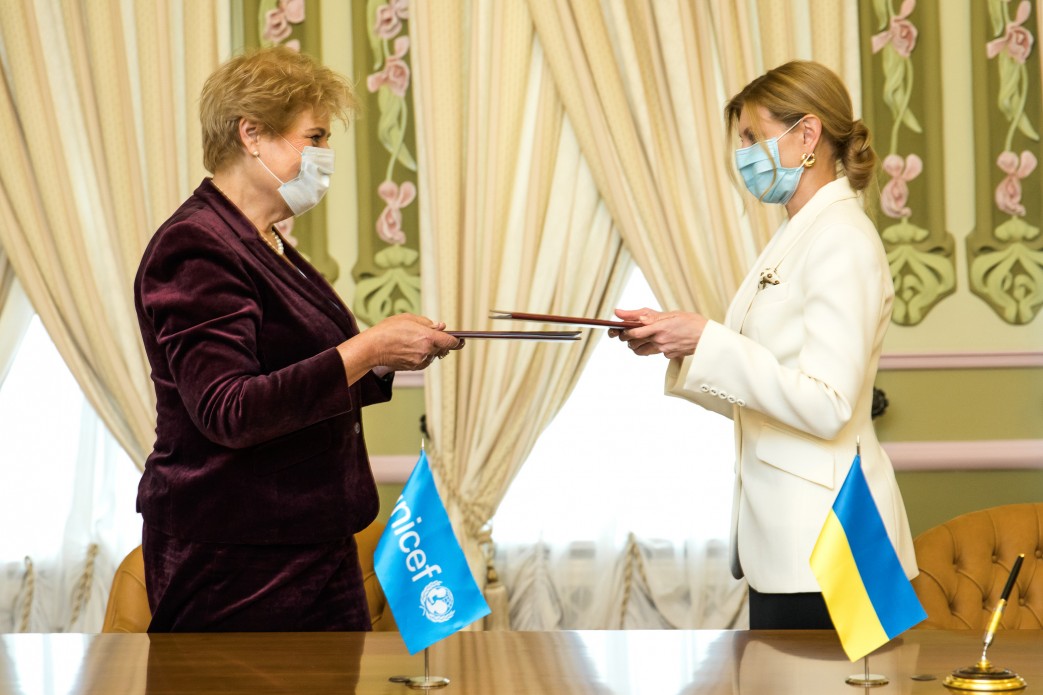 The President's Office said that the president's wife and specialists of the UNICEF office in Ukraine were currently actively cooperating for the quality implementation of the healthy eating program in Ukrainian schools. Specialists of the UN Children's Fund joined the development of the National Strategy for Building a Safe and Healthy Educational Environment, which was approved by a decree of the president of Ukraine on May 25, 2020, and are also participating in its implementation.
Another joint initiative of the first lady and the UNICEF team is TV lessons for primary school students as part of the nationwide distance learning project for the period of coronavirus lockdown called "All-Ukrainian School Online."
According to Zelenska, UNICEF's international expertise and access to the best world experience in implementing such projects is very valuable for Ukraine.
op