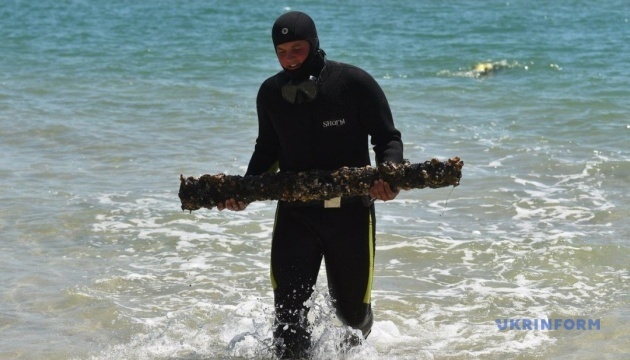 Divers cleaning Sea of Azov bottom in Kyrylivka
Divers of the emergency rescue team of the State Emergency Service of Ukraine are cleaning the bottom of the Sea of Azov in the resort town of Kyrylivka, Zaporizhia region, before the start of the holiday season, according to an Ukrinform correspondent.
"To ensure the safety of holidaymakers on the water on the water bodies of Zaporizhia region, there are four municipal rescue posts in cities and five rescue posts on the coast of the Sea of Azov: in the Prymorsk, Yakymivka and Pryazovske districts. To date, divers have checked 20 beaches in Kyrylivka – 58,000 square meters - and picked up more than a hundred kilograms of junk," the head of the Yakymivka district sector of the State Emergency Service of Ukraine in Zaporizhia region, Dmytro Svyrydenko, said.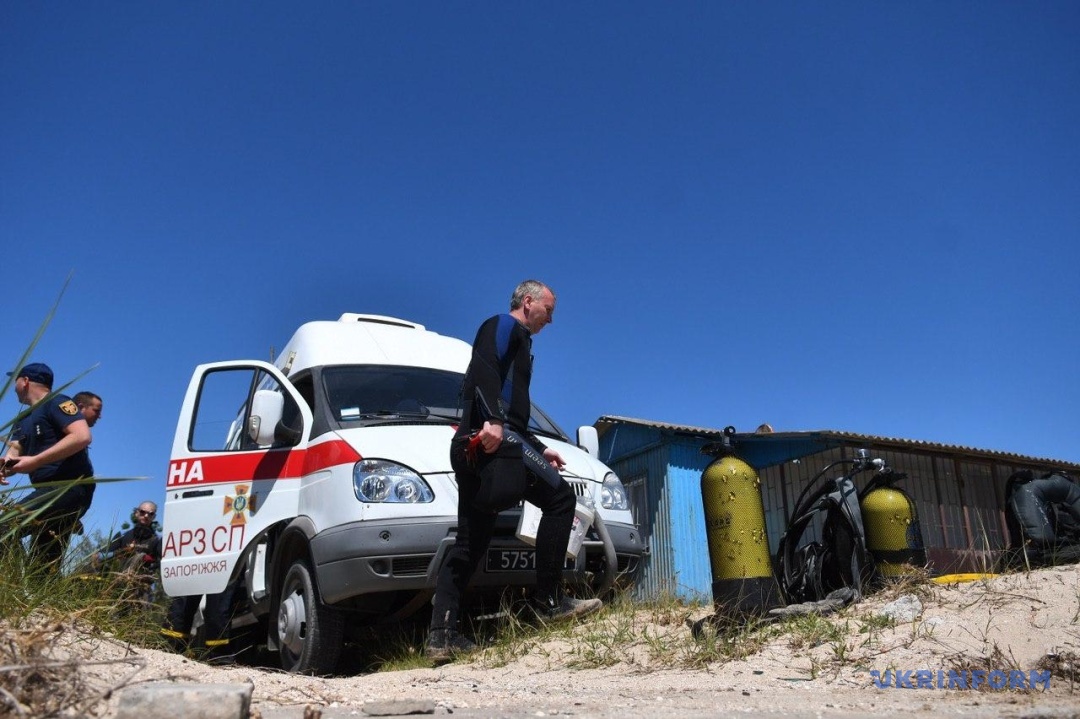 According to divers, they find many remnants of metal structures, fishing ropes, the remains of wooden boats, concrete and steel bars at the bottom of the Sea of Azov.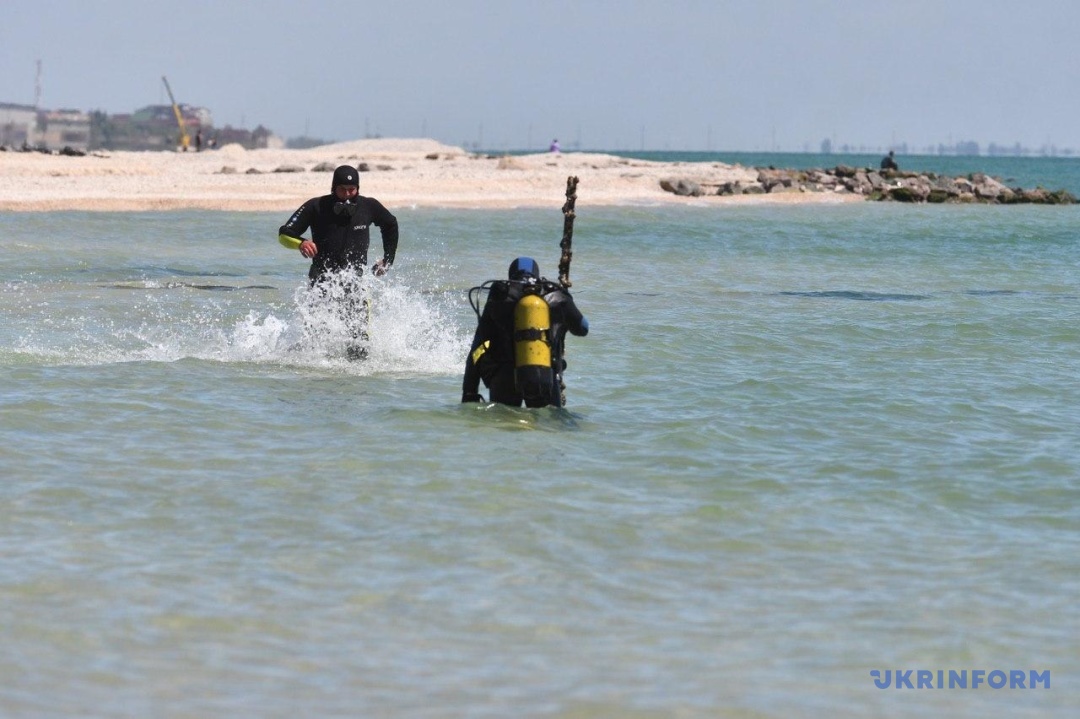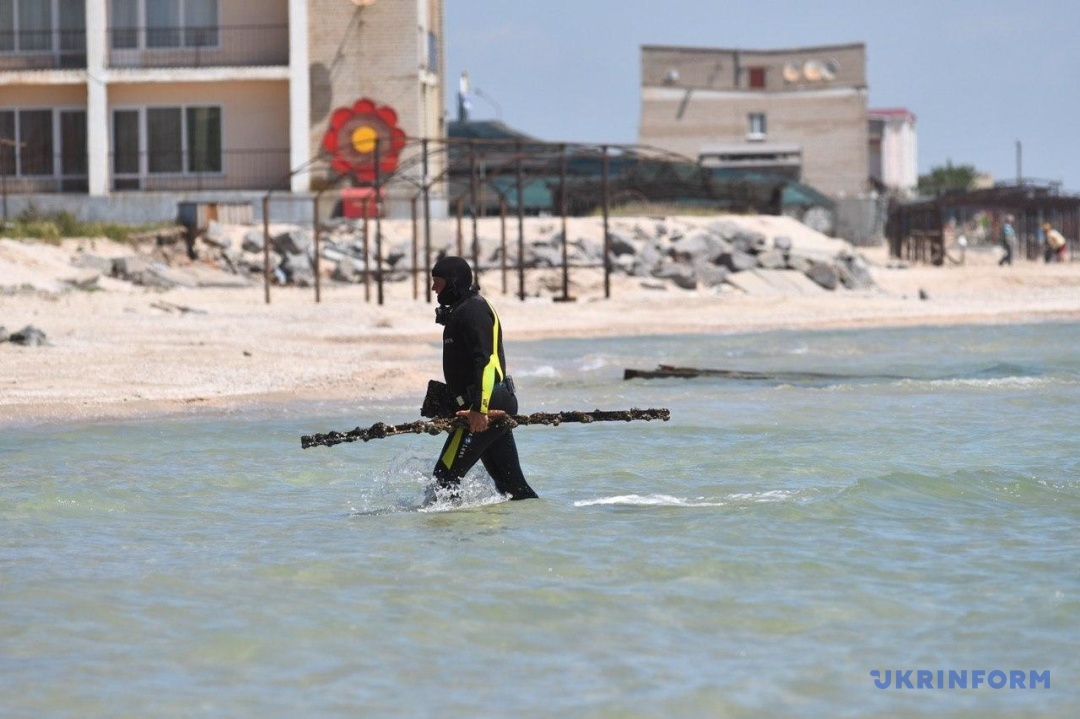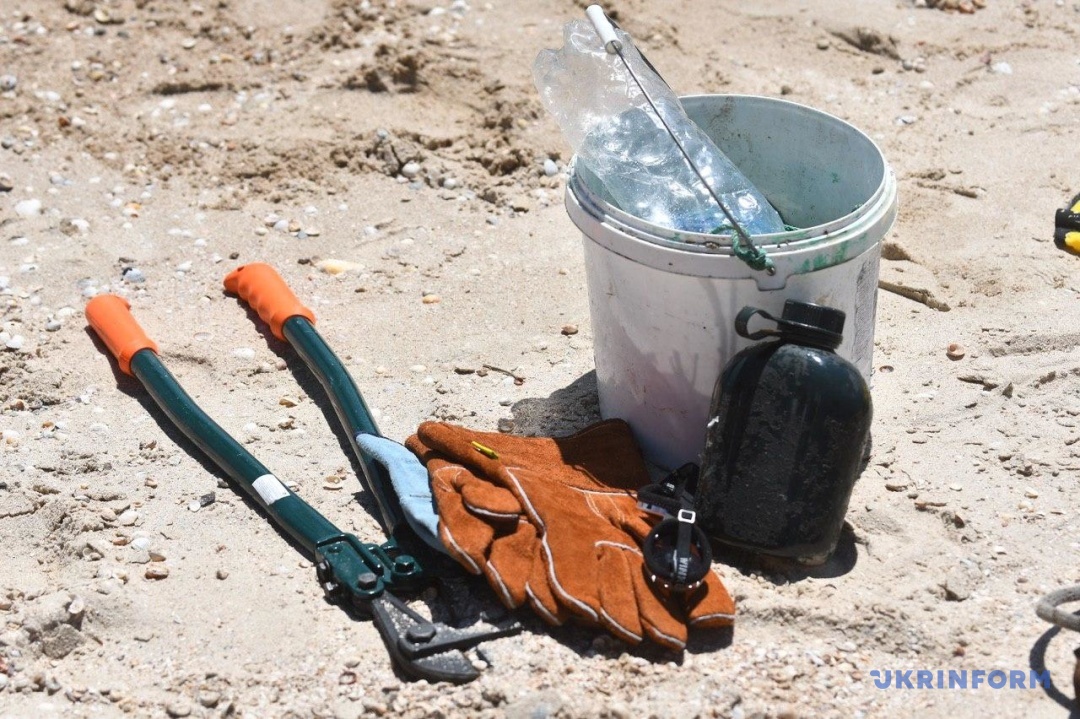 There are about 500 recreation centers in Kyrylivka. Currently, they are all preparing for the start of the tourist season. The management of some recreation centers has stated that they are planning to introduce body temperature checks, prohibit vacationers from taking pets and create an isolation ward if someone contracts coronavirus.
Photo credit: Dmytro Smolienko/Ukrinform