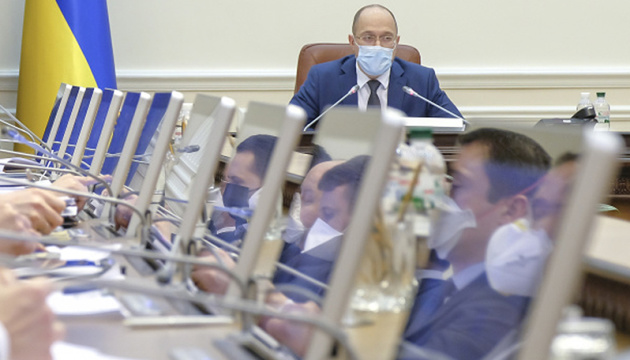 Ukraine expands list of goods, works, services needed to combat Covid-19
The Cabinet of Ministers has amended a resolution of March 20 on some issues of procurement of goods, works and services needed to take measures to prevent the occurrence and spread, localization and elimination of outbreaks, epidemics and pandemics of coronavirus disease (Covid-19) in Ukraine.
A respective decision was made at a government meeting on April 8, according to an Ukrinform correspondent.
"The draft resolution proposes expanding the list of goods, works and services needed to implement measures to combat Covid-19. This is due to the fact that on April 2, 2020, the Ministry of Health approved standards, a protocol for the treatment of coronavirus disease, they were supplemented with a certain list of medicines that were not available before, and now we are importing them in large numbers to treat our patients. We are also expanding the (list) of medical products that are used to diagnose and treat this disease," Health Minister Maksym Stepanov said, presenting the document to government officials.
Prime Minister Denys Shmyhal instructed the Ministry of Health to consider the possibility of bringing to Ukraine drugs for orphan patients in cases where they do not require licensing and certification in order to provide this category of patients with the necessary treatment during the quarantine period.
In addition, the government amended resolution No. 211 on preventing the spread in Ukraine of acute respiratory disease Covid-19 caused by coronavirus SARS-CoV-2.
"Draft amendments to Resolution No. 211 propose determining the procedure for compulsory hospitalization of persons to observatories and the procedure for the payment of expenditures for such measures at the expense of local budgets, with further reimbursement from the reserve fund," Stepanov said.
According to him, the list of cases where the prohibitions provided by quarantine measures are not applied was also specified. This concerns, first and foremost, people over the age of 60.
op