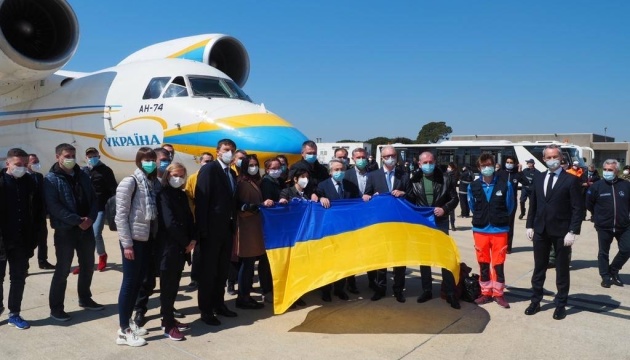 Ukrainian doctors begin humanitarian mission in Italian region of Marche
A group of 20 Ukrainian doctors has started a humanitarian mission in two cities in the Italian region of Marche, Ukraine's Ambassador to Italy Yevhen Perelygin has said in an interview with Ukrinform.
"They were accommodated in two cities in the Marche region - Urbino and Pesaro," the ambassador said.
He added that all medics are intensive care specialists, as requested by the Italian side. Most of the doctors are anesthetists.
Ukrainian specialists will work with their Italian colleagues. This will, to some extent, allow Italian doctors to "rest."
The Marche region found itself in the most serious situation: 5,500 out of 1.5 million people contracted coronavirus and nearly 600 died. But the main problem is that the region has the highest percentage of infected doctors. That is why, when Kyiv offered assistance, the Italian government sent Ukrainians to Marche.
A group of 13 doctors and seven nurses who arrived in Rome last Saturday were met at the airport by representatives of the Ukrainian Embassy in Italy, Foreign Minister Luigi Di Maio, and other officials. The regional vice-governor met them on the spot.
The doctors are expected to provide assistance for two weeks, but everything will depend on the situation in Ukraine, the ambassador said.
op