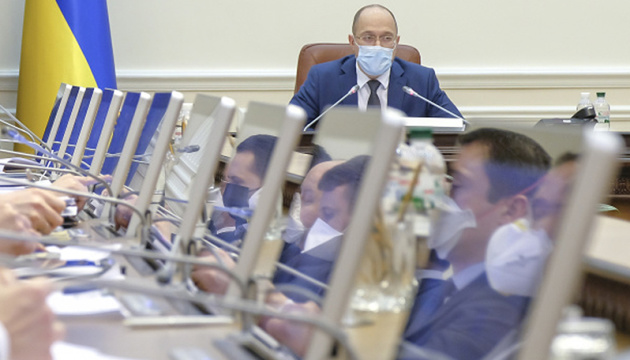 Cabinet strengthens quarantine in Ukraine
The Cabinet of Ministers of Ukraine has strengthened requirements for restrictive measures in connection with the quarantine.
"Taking into account the daily increase in the number of COVID-19 patients in Ukraine by more than 10% and complying with the decisions of the State Commission on Technogenic and Environmental Safety and Emergency Situations and the international practice, the Government considers it necessary to introduce more stringent quarantine requirements," the Government portal informs.
In particular, during the quarantine, which will last until April 24 in the entire territory of Ukraine, it is forbidden to:
• stay in public places without wearing face masks or respirators;
• move in groups of more than two people except it is operationally necessary or people accompany children;
• stay in public places for persons under 16 years of age without the accompaniment of adults;
• visit parks, squares, recreation areas, forests, and coastal areas except to walk a pet (by one person only) or it is operationally necessary;
• visit sports grounds and playgrounds;
• carry out all types of mass events (cultural, entertaining, sports, social, religious, advertising and other) involving more than 10 people except the measures necessary to ensure the work of public and local self-government bodies, etc.
It is noted that some restrictive measures have already been imposed by local authorities.
As of 10:00 on April 1, Ukraine had 669 laboratory-confirmed cases of COVID-19, including 17 deaths. Ten patients recovered. Over the last 24 hours, 120 new coronavirus cases were confirmed.
ol