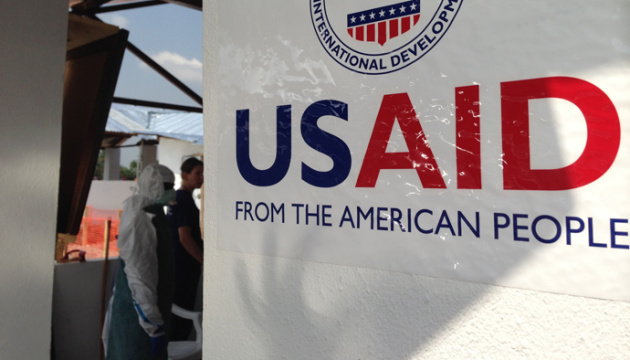 USAID coordinating with Ukraine to identify areas for investment of $1.2 mln to fight coronavirus
The United States Agency for International Development (USAID), together with the Government of Ukraine, will identify priority areas for the application of USD 1.2 million allocated for the fight against coronavirus.
"The U.S. Agency for International Development (USAID) is coordinating with the Government of Ukraine and international humanitarian partners and other stakeholders to identify priority areas for investment," USAID wrote on its Facebook page.
With the newly announced funding, USAID will help Ukraine strengthen its clinical care to minimize the risk of onward transmission of the virus; prevent and control infections in health-care facilities; prepare laboratory systems for large-scale testing of COVID-19; educate Ukraine's population (through media campaigns) on how it can prevent the spread of the virus; and train rapid-response teams to investigate cases and conduct contact tracing.
As reported, the U.S. Government committed USD 1.2 million in health and humanitarian assistance to mitigate the spread of the COVID-19 outbreak in Ukraine.
As of 10:00 on March 31, Ukraine had 549 laboratory-confirmed cases of COVID-19, including 13 deaths. Eight patients recovered.
ish