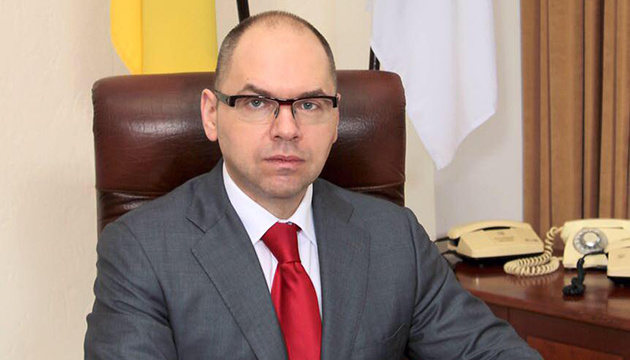 Newly-appointed health minister outlines his priorities: Combating coronavirus and completing medical reform
Newly-appointed Health Minister of Ukraine Maksym Stepanov outlines the fight against coronavirus and the completion of medical reform as the priorities of his activity.
"There is much work ahead. The first priority is the fight against coronavirus. I do not want to blame anyone, but we have lost some time in preparation for the fight against the pandemic. We can waste time no longer. Therefore, it is crucial now to establish communication with local health care facilities. The second priority is medical reform. I believe that it is quite possible to make changes so that both patients and doctors of all levels are satisfied with the reform," Stepanov said at the meeting with the Ministry's staff, the press service of the Health Ministry reports.
On March 30, the Verkhovna Rada appointed Maksym Stepanov as the Health Minister of Ukraine.
As of 10:00 on March 31, Ukraine had 549 laboratory-confirmed cases of COVID-19, including 13 deaths. Eight patients recovered. Over the last 24 hours, 69 new coronavirus cases were confirmed.
ol