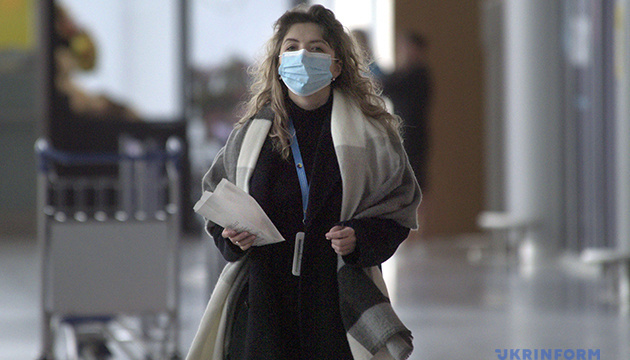 Ten facts about coronavirus lockdown in Ukraine
Ukraine took stern lockdown measures due to the threat of Covid-19 spread and introduced a number of economic incentives for domestic businesses.
As of March 18, fourteen coronavirus cases, including two lethal ones, have been confirmed in Ukraine. In view of the threat of the spread of coronavirus infection, the Verkhovna Rada of Ukraine urgently voted for the anti-crisis laws aimed at combating the spread of coronavirus in the territory of Ukraine and supporting domestic businesses. Large-scale lockdown measures were introduced throughout the country, except the occupied territories. The national lockdown regime will last from March 17 to April 3.
The lockdown regime in Ukraine provides for the following measures:
1. Closure of borders
As of 00:00, March 16, Ukraine suspended the operation of 107 border crossing points and entry-exit checkpoints, including those on Ukraine's administrative border with Crimea and all the checkpoints on the demarcation line with the occupied territories of Donbas.
The pedestrian border crossing is temporarily suspended at 49 operating checkpoints.
2. Restrictions on external migration
Ukraine temporarily bans foreigners and stateless persons from entering its territory. Exceptions are persons entitled to permanent or temporary residence in the territory of Ukraine; spouses or children of citizens of Ukraine; drivers and service personnel of freight vehicles; crew members; representatives of official international missions, diplomatic missions, organizations and their families.
Ukrainians, who have not returned home yet, should contact Ukrainian embassies and consulates abroad.
The international scheduled passenger transportation is terminated.
3. Restrictions on movement within the country
The operation of rail, air and bus transportation services, Kyiv Boryspil Express train and subways is suspended throughout the country. The train stations are closed to visitors, only the ticket offices operate to refund earlier booked tickets. No more than ten people are allowed to enter the railway stations simultaneously.
The operation of ground transport in cities and towns is allowed with a passenger limit of ten people who are obliged to wear protective masks.
4. Remote work
The staff of companies and enterprises of non-critical infrastructure is massively transferred to remote work.
5. Restrictions on service sector
Bars, cafes and restaurants (restaurants and cafes operate exclusively in delivery mode), shopping malls and entertainment centers, educational institutions, beauty salons, sports complexes and computer clubs are closed throughout Ukraine. Only groceries, household stores, pharmacies, gas stations, banks, post office continue to operate.
6. Ban on mass events
Cultural, sports, social, religious and other events involving mass participation of citizens are suspended.
7. Responsibility for lockdown regime violations
A fine for violation of lockdown regime rules and sanitary rules and norms (from UAH 17,000) is imposed on citizens and legal entities.
8. Anti-crisis measures for business
The fines and penalties for non-payment of utility bills and the liabilities under consumer credit agreements are abolished for the period of lockdown. The entrepreneurs of all forms of property are exempted from penalties for breach of tax law, failure to pay or late payment of single social security tax, land and real estate tax until 30 April 2020. Individual entrepreneurs are exempted from payment of single social security tax till 30 April 2020. A moratorium on tax audits is announced until May 31, 2020.
9. Anti-crisis measures in public procurement
The procurement of goods, works and services required to combat Covid-19 is conducted through a simplified procedure, without the use of e-auctions.
10. Anti-crisis measures in pharmacy
A simplified procedure for the registration of medicines registered in one of the EU countries is introduced.
ol