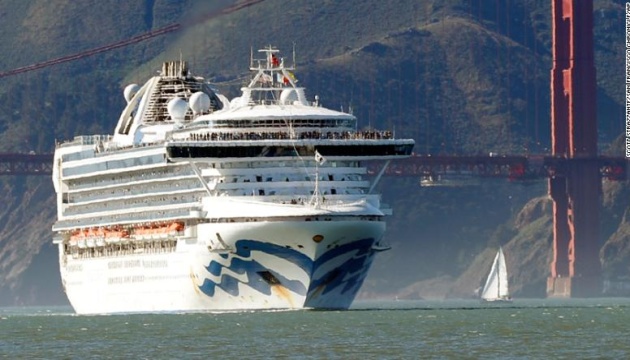 Two Ukrainians from Grand Princess return home
Two Ukrainians from the Grand Princess cruise ship have returned to Ukraine, with no signs of coronavirus disease, Foreign Minister Dmytro Kuleba has said.
"Two citizens of Ukraine, who were previously on board the isolated ship Grand Princess, returned to Ukraine tonight in a safe and healthy condition," he said at a briefing on Thursday, March 12.
Kuleba said that the Ukrainians had undergone multiple health checks and had no signs of coronavirus.
At the same time, he noted that as an additional security measure, these citizens had been placed in a medical facility for observation.
The Grand Princess, a cruise ship on board which 21 coronavirus cases were reported, was docked at the Port of Oakland, California, on March 9.
Every passenger had to undergo a primary Covid-19 virus test.
There were 49 Ukrainian citizens on board the Grand Princess cruise ship.
op