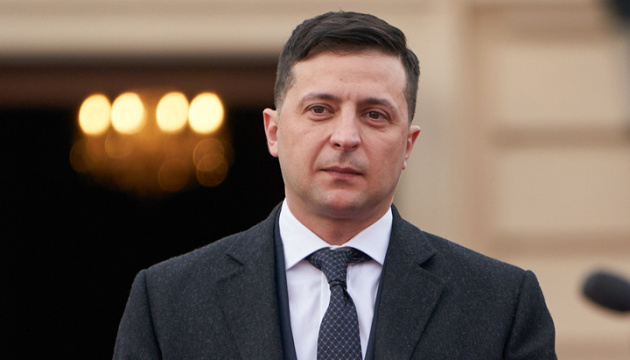 President outlines details of next prisoner swap
The Ukrainian side in the Minsk Trilateral Group submitted a list of more than 200 people to be released during the next prisoner swap.
"We have submitted a list of more than 200 people in Minsk. It is very important. We found out the names of these people, where they are. We do not know when and from which regions we will return these people, but we definitely strive for that," President of Ukraine Volodymyr Zelensky said in an interview with Turkish TV channel "TRT", the press service of the Head of State reports.
The President notes that some people whom Ukraine wants to exchange may have already died.
"Some of them were tortured, we do not know who is there. But, unfortunately, we know that we can only return the bodies of some of these people. There are people in the Minsk group working on all these issues," he said.
In addition, according to the President, the issue of the rights of the Crimean Tatars in the occupied Crimea is discussed with Russia.
The Head of State said that all diplomatic means should be used to end the war and return people.
"It is very important to speak about the areas of disengagement of forces. I mean, last year we determined three humanitarian disengagement areas. There are three other sites that we discuss," Volodymyr Zelensky said.
At the same time, according to him, the issue of Crimea remains the most difficult in the negotiations, but it is impossible to speak about the territorial integrity of Ukraine without it.
"When I participated in the Normandy format meeting, I raised this issue, but everyone talked about Donbas, about how to stop the war in Donbas. There was no Crimea in any agreement. Crimea is a strategic issue for us. We cannot speak about the territorial integrity of Ukraine without discussing the issue of Crimea," the President said.
ol