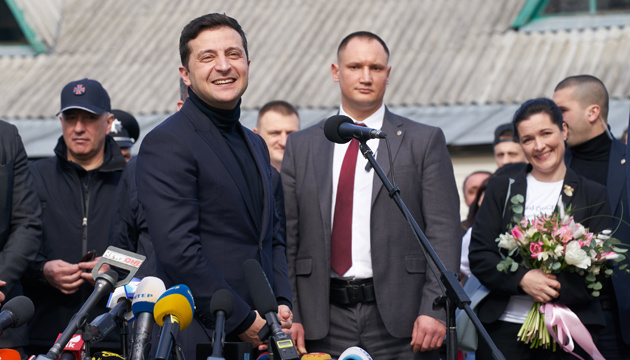 Zelensky urges Ukrainians to travel abroad less, develop domestic tourism
Ukrainian President Volodymyr Zelensky has called on Ukrainians to make fewer trips abroad and focus on domestic tourism due to the spread of the coronavirus in the world.
He said this during a visit to the medical center of the National Guard of Ukraine in the village of Novi Sanzhary in Poltava region, where the 14-day observation period for Ukrainians and foreigners evacuated from the Chinese city of Wuhan ended on Thursday, the press service of the head of state reported.
"Compared to many European countries, we have the smallest number of these cases, and we are controlling it. We have a beautiful country. We have many places where you can rest properly until this story is over," Zelensky said.
On March 5, the Ukrainian Health Ministry completed the observation of Ukrainians and citizens of eight countries evacuated from China. Laboratory tests showed that all people under observation in the Novi Sanzhary medical center were not infected with the Covid-19 virus.
Forty-five Ukrainians and 27 foreign nationals (from Argentina, the Dominican Republic, Ecuador, El Salvador, Kazakhstan, Israel, Montenegro, and Panama) were transported to Ukraine on February 20 by a SkyUp Airlines aircraft from the Chinese city of Wuhan and placed in observatory at the medical center of the National Guard of Ukraine in Novi Sanzhary. A total of 94 people were under observation, including the crew and accompanying persons.
The coronavirus outbreak has killed 3,285 people and infected 95,416 worldwide as of March 5, 2020. Some 53,278 patients (55.6%) have recovered.
Outside China, 14,850 cases were recorded in 74 countries, not including Ukraine.
op