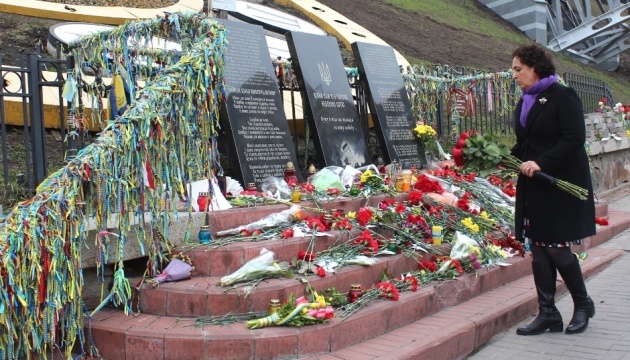 British ambassador commemorates Heavenly Hundred Heroes
British Ambassador to Ukraine Melinda Simmons has laid flowers at the monument to the Heavenly Hundred Heroes in Kyiv, according to the Facebook page of the UK Embassy in Ukraine.
"Today, Ukraine remembers the courage and sacrifice of men and women who died six years ago during protests on the Maidan. They have been fighting for a free, independent and successful future for their country. The United Kingdom will continue to assist Ukraine in its efforts to deliver on that vision," the report reads.
The embassy added that Simmons was impressed by the number of people coming to pay tribute to the victims.
op