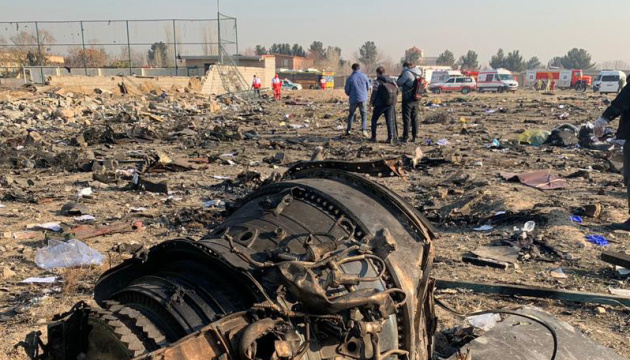 Iran may transfer black boxes to Ukraine if it fails to analyze them - ambassador
Iranian Ambassador to Ukraine Manouchehr Moradi has said that Tehran may transfer black box flight recorders from a downed UIA aircraft to Ukraine or another country if it fails to examine them.
He said this at a forum entitled "The situation in the Middle East and the future of Ukraine-Iran relations" at the Iranian Embassy in Kyiv on Friday, February 7, according to an Ukrinform correspondent.
"The black boxes may be sent to Ukraine or another country if Iran has no opportunity to decipher them," the ambassador said.
According to him, the completion of a comprehensive investigation into the disaster, which, according to international law, Iran is leading as the country where the tragedy occurred, should now be expected.
The Ukraine International Airlines (UIA) plane (Flight PS752) heading from Tehran to Kyiv crashed shortly after taking off from the Imam Khomeini International Airport at about 06:00 Tehran time (04:30 Kyiv time) on January 8. There were 176 people on board – nine crew members (all Ukrainians) and 167 passengers (citizens of Ukraine, Iran, Canada, Sweden, Afghanistan, Germany, and the UK). They all died
On January 11, Iran admitted that its military had accidentally shot down the Ukrainian passenger jet. Iran's Islamic Revolutionary Guard Corps (IRGC) accepted full responsibility for the downing of the Ukrainian airliner.
op