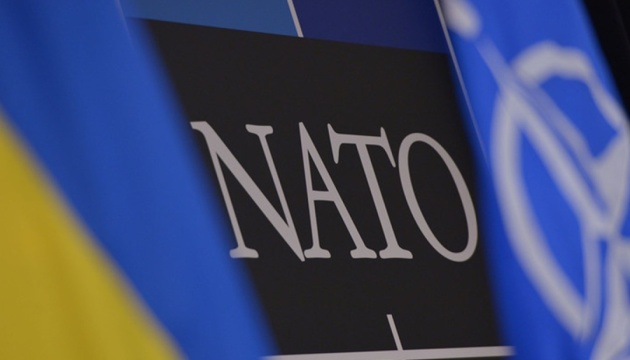 Over 50% of Ukrainians support joining NATO as security guarantee
50.3% of Ukrainians consider the country's accession to NATO a priority option for guaranteeing the security of Ukraine.
"More than half of the population — 50.3% of Ukrainians — believe that the country needs to join NATO in order to ensure a proper level of security," Head of NGO "Center for Applied Research" Andriy Karakuts said at the presentation of results of sociological survey of changes in public attitudes towards NATO accession support and state policy in the field of Euro-Atlantic integration at Ukrinform news agency, an Ukrinform correspondent reports.
He informed that the idea of Ukraine's non-aligned status was much less popular as 18% of citizens supported it, while 9% believed that the military alliance with the Russian Federation and the CIS countries could guarantee the security of the state. About 23% chose other options, including the formation of the military alliance with the USA.
According to the survey results, the residents of western region of Ukraine are the most active supporters of accession to NATO (69%). The level of support among residents of central region is 49%, the north — 55%, the east — 43%, the south and Donbas — 29%.
The level of support for joining NATO has increased by almost 20% over the past five years, Karakuts noted.
The survey was conducted from November 20 to December 4, 2019. In total, 2,035 people were interviewed across Ukraine, except for temporarily occupied Crimea and temporarily uncontrolled territory of Ukraine in Donetsk and Luhansk regions. The theoretical sampling error does not exceed 2.2%.
ol