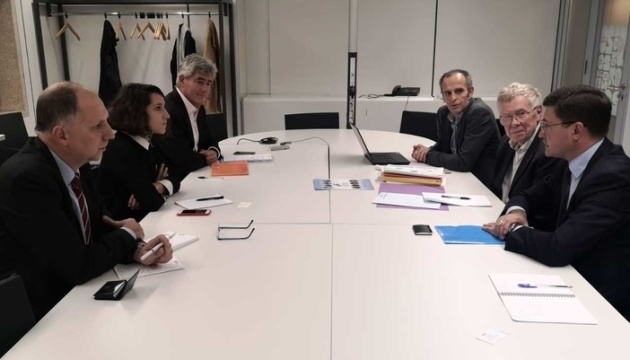 Mariupol mayor in Paris discusses drinking water project for his city
Mariupol Mayor Vadym Boichenko in Paris discussed the implementation of a project to provide drinking water to residents of his city, the press service of Mariupol City Council has reported.
"Within the framework of the working visit to Paris, Mayor Vadym Boichenko met with representatives of the Ministry of Foreign Affairs and the Ministry of Finance of France, Beten and EGIS companies and the town hall of La Rochelle. The issue of implementation of a large-scale project to provide drinking water to residents of half a million Mariupol was discussed," the report says.
According to the mayor, this is the first project that was implemented as part of a decentralized cooperation with French partners and designed to make quality drinking water available to every resident of Mariupol. "This is a pilot project for Ukraine and in the future we will be able to share the positive experience with other cities of the country," he said.
ish