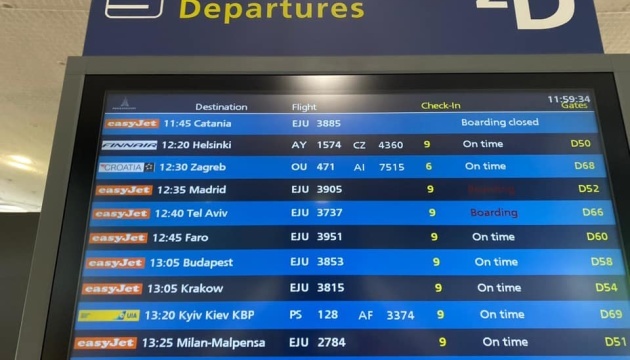 Paris airports start using 'Kyiv' instead of 'Kiev'
Paris airports have started using the correct name for the Ukrainian capital in Latin – "Kyiv" instead of "Kiev."
The Embassy of Ukraine in France wrote about this on its official Facebook page.
"Good news from the Paris sky for our common goal CorrectUA and KyivNotKiev: from now on we will read Kyiv on electronic display boards at all Paris airports," reads the report.
The Embassy noted that Groupe ADP (Paris Airports) had satisfied an official request of the Embassy of Ukraine in France regarding the correct spelling of Ukrainian cities.
As Ukrinform reported, the Foreign Ministry initiated the online campaign #CorrectUA that was launched in October 2018.
The Foreign Ministry calls on foreign official institutions and commercial companies to abandon using spelling of Ukrainian cities derived from the Russian language and replacing them with the correct ones: Kyiv, Odesa, Kharkiv, Lviv, and Zaporizhzhia. The campaign also launched the flash mob #KyivNotKiev.
iy