Epiphanius, Greek ambassador discuss situation in Donbas
Metropolitan Epiphanius of Kyiv and All Ukraine and newly appointed Greek Ambassador to Ukraine Vasilios Bornovas have discussed prospects for the development of the Orthodox Church of Ukraine (OCU), the OCU's press service has reported.
"The parties discussed a wide range of issues during the meeting, in particular, the situation in the east of our country, the state and prospects for the development of the local Ukrainian Orthodox Church, inter-religious and inter-confessional relations, etc," the statement reads.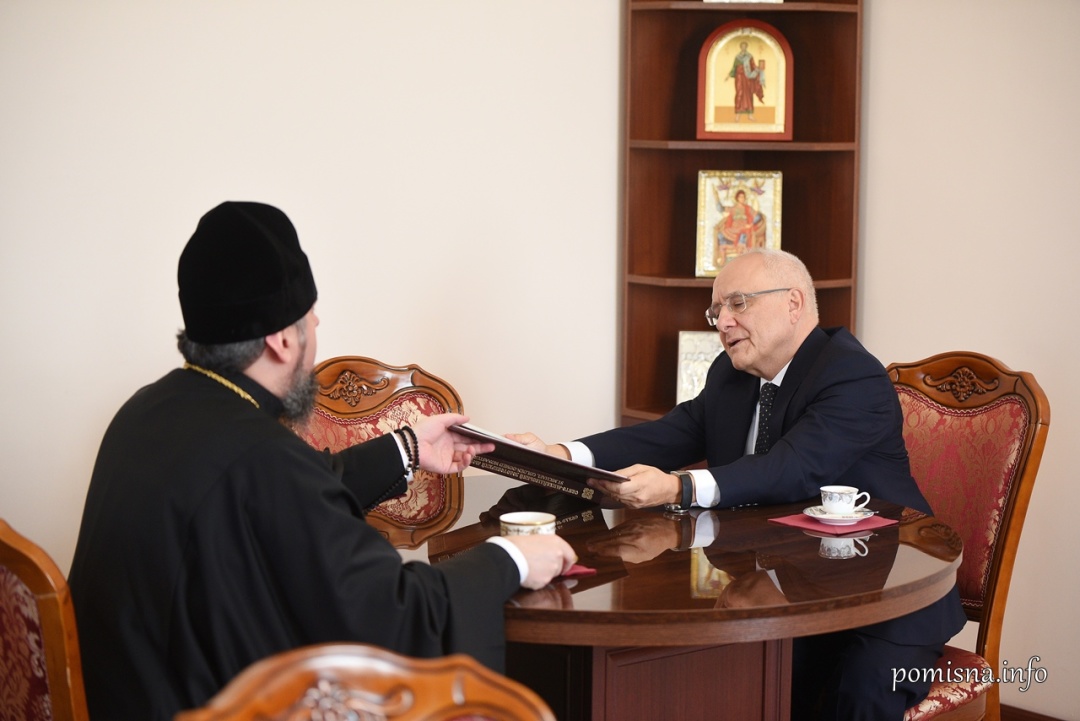 It notes that Bornovas congratulated Metropolitan Epiphanius on the recognition of the OCU by the Greek Orthodox Church and on the presentation of the 2019 Athenagoras Human Rights Award.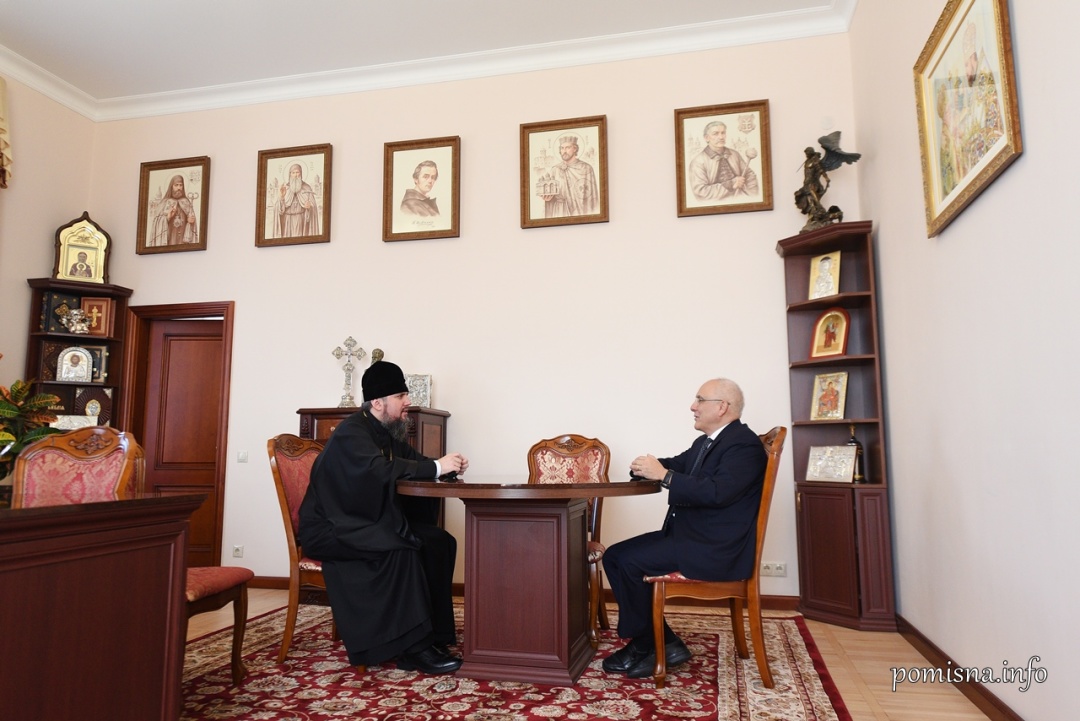 Epiphanius, in turn, briefed the guest on his recent visit, as head of the OCU's delegation, to the United States and on the development of spiritual education in the Ukrainian church.
Photos: pomisna.info
op