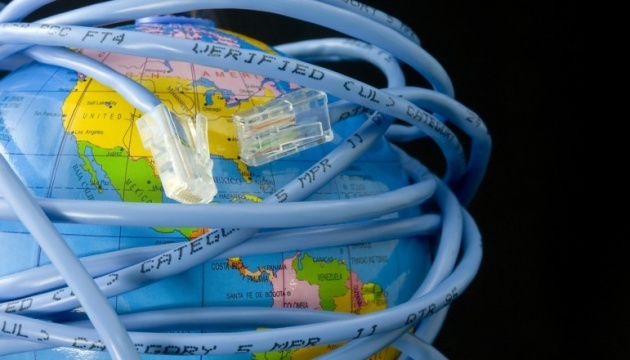 Freedom on the Net: Freedom House names Ukraine 'partly free'
Freedom House has qualified Ukraine as a "partly free" country in the ranking Freedom on the Net 2019, the latest edition of the annual country-by-country assessment of Internet freedom.
"Internet penetration in Ukraine did not change significantly in 2018–19. Access remains affordable for most of the population. Ukraine's information and communication technology (ICT) market is quite diverse, although it has suffered due to broader economic hardships in the country, the crisis following Russia's seizure of Crimea, and the ongoing conflict in eastern Donbas," reads the report released on November 5.
Last year Ukraine also received the status of "partly free".
According to the 2019 ranking, Ukraine is below "partly free" Kyrgyzstan and "free" Armenia and Georgia.
Azerbaijan, Belarus, Kazakhstan, Uzbekistan and Russia have been ranked by Freedom House as "not free" countries in terms of Internet freedom.
Freedom on the Net 2019 assesses internet freedom in 65 countries that account for 87 % of internet users worldwide. The report focuses on developments that occurred between June 2018 and May 2019, though some more recent events are included.
Freedom House is an independent watchdog organization that supports democratic change, monitors the status of freedom around the world, and advocates for democracy and human rights.
iy