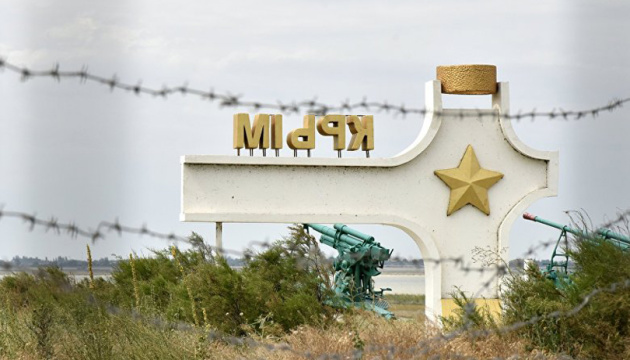 Human Rights Watch: Russia has no right to conscript Crimeans to serve in Russian armed forces
Russia has no right to conscript males in occupied Crimea to serve in the Russian armed forces as these actions blatantly violate international law.
"As an occupying power, Russia not only has no right to conscript people in Crimea, but its draft is blatantly violating international law. Doubling down on this violation, Russian authorities are also pressing criminal charges against people who refuse to serve in its armed forces," said Hugh Williamson, Europe and Central Asia director at Human Rights Watch.
Human Rights Watch released the report which contains the facts about prosecution of Crimeans for refusal to serve in the Russian army and the number of recruits since the peninsula's annexation.
"Under the Fourth Geneva Convention, to which Russia is a party, an occupying power may not compel residents of the occupied territory to serve in its armed or auxiliary forces. It also explicitly prohibits any 'pressure or propaganda which aims at securing voluntary enlistment.' These prohibitions are absolute, and their violation is a grave breach of the conventions," the report reads.
The Prosecutor's Office of Crimea based in Kyiv told Human Rights Watch that it regularly gathers data on forced enlistment in Crimea.
According to Russian military commissioner of Crimea Oleg Yermilov, more than 16 thousand Crimeans have been called up for service in the Russian army after the annexation of Crimea. This year, the Russian military plans to call up about 2,600 people.
Earlier, member of the Crimean Human Rights Group Oleksandr Sedov reported that 18,900 Crimeans have been conscripted to the Russian army since 2014. According to the human rights activist, the courts in Crimea issued 72 guilty verdicts for draft evasion as of September 30.
ol