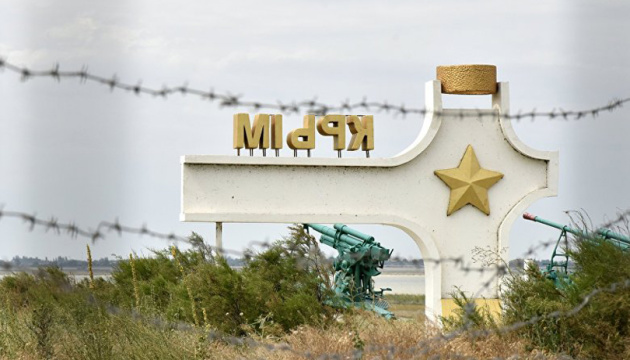 Human rights activists report on 126 arrests in occupied Crimea this year
For nine months of 2019, the human rights activists registered 126 detentions and 587 violations of the right to a fair trial in the occupied Crimea.
Head of the Crimean Tatar Resource Center Eskender Bariyev informed about the increasing number of human rights violations in Crimea at a press conference in Kyiv on Wednesday, an Ukrinform correspondent reported.
According to Bariyev, this means that detentions took place almost every other day and at least two Crimeans suffered from the injustice of the Russian judicial system every day.
"During the reporting period, 80 searches, 126 detentions, 169 interrogations, interviews, so-called 'conversations', 282 arrests, including 213 cases of arrest extension, 578 cases of violation of the right to a fair trial were recorded on the peninsula," Bariyev said.
In addition, 90 cases of violations at the highest attainable level of physical and mental health, 69 facts of illegal transfer of political prisoners and 13 cases of improper conditions or worsening of conditions of detention of the arrested political prisoners were documented in Crimea.
According to the human rights activist, the Crimean Tatars suffer from persecutions of the Russian authorities on the peninsula the most.
As Bariyev noted, 62 searches out of 80 were conducted in the homes of Crimean Tatars, 113 detentions out of 126 concerned the Crimean Tatars, 115 interrogations out of 169 were conducted with the Crimean Tatars, and 196 people arrested out of 282 were representatives of the indigenous people of Crimea.
ol