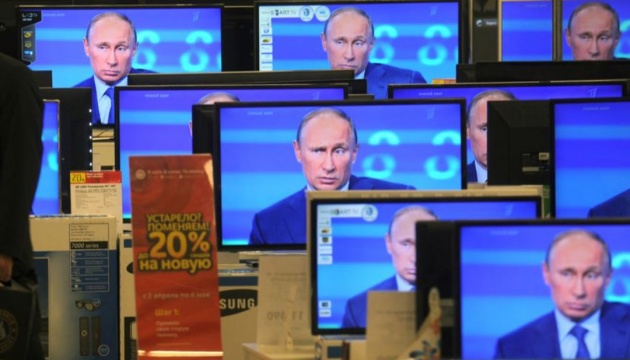 Only 13% of Ukrainians use Russian media
Only 13% of Ukrainians use Russian media as a news source, according to a 2019 USAID-Internews Media Consumption Survey.
The results of the survey were presented at Ukrinform on Tuesday, October 22.
"Only 13% of Ukrainians personally use Russian media, but one in three respondents has someone in their environment who uses Russian media as a news source," the survey reads.
When asked why they use Russia media, 35% of respondents said they were able to get an alternative perspective, 22% said that the media in Russia are interesting to watch and read, 21% said they used them to get news in Russian, and 4% of respondents said the media in Russia are truthful and more independent. At the same time, 36% of Ukrainians could not explain why they use Russian media.
The 2019 Media Consumption Survey was conducted by InMind at the request of Internews, an international media development organization that is implementing the Media Program in Ukraine with financial support from the U.S. Agency for International Development (USAID).
The survey's main objectives are to define Ukrainians' media habits and measure their trust in media, media literacy, and awareness of Ukraine's reforms process. InMind representatives surveyed 4,056 people between June and July 2019. The sampling error is no greater than 2.5 percent.
op